Well, I think we finally have all the problems straightened out with the site move and everything seems to be "set to go," so if you encounter any problems, be sure to notify me about them. Still not quite sure why my profile picture doesn't appear here on my Blog though, since the move. To see and read my artist statement about my antler baskets, click on the above URL and you will be taken to the web page with the picture that I'm trying to use here for my profile. Ta-Ta, until later…..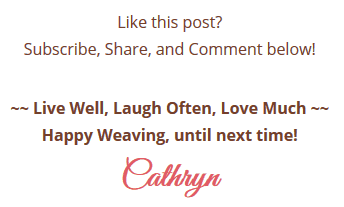 LIKE THIS POST? Subscribe to get updates!
Get access to all the weaving goodies!
Get on the Wicker Woman's Weavings list for valuable emails, blog post updates, events, hints & tips for your weaving delight!