Members of the National Basketry Organization (NBO) are featured in an exhibition called, "Web & Flow" at the Textile Center, Joan Mondale Gallery in Minneapolis, Minnesota from March 6 — April 18, 2009.
I can't wait to get down there to see this fantastic show and to see what baskets the 53 members submitted to the jury. I believe each artist was able to submit three pieces. Rebecca McEntee's "Pyramid Vessel" graces the cover of the advertising postcard.
I missed the jury deadline so was not able to submit, but I see by the advertising postcard that many of my friends did get in! Congrats to everyone! I'm going this weekend so it should be fun. Will also visit family and grandkids while I'm down in the Twin Cities!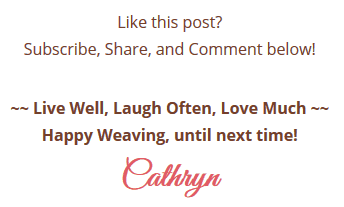 LIKE THIS POST? Subscribe to get updates!
Get access to all the weaving goodies!
Get on the Wicker Woman's Weavings list for valuable emails, blog post updates, events, hints & tips for your weaving delight!