I just realized that it's been a couple weeks since I last posted anything on my blog! Egads! Time to catch up.
Hubby and I have been really busy cleaning out the garage/studio making room to move around so we can finish off my end of the building and complete the chair caning, basketweaving studio. Then we tackle his double bay garage that's so full with "stuff" we can't even park cars there!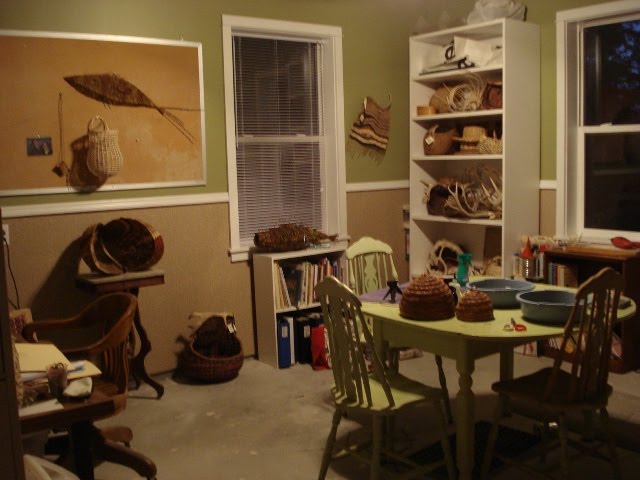 As you may remember, we have the south end of my studio all complete with paint, wallpaper, trim, lights, window blinds, etc… But the north end has only been sheetrocked and taped. No paint, trim, light fixtures or anything else.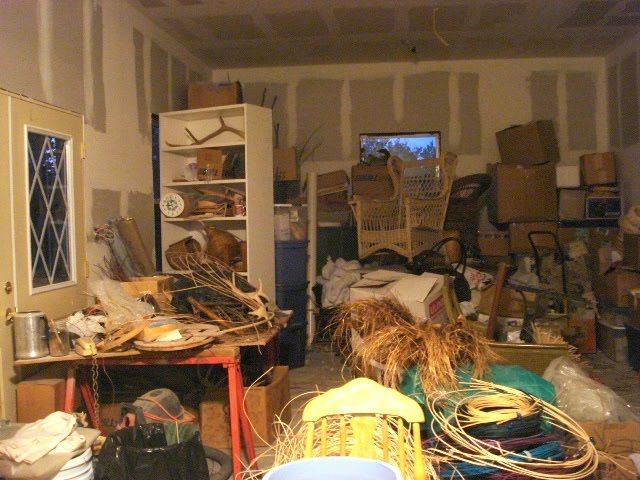 Just last week I used the new spray foam insulation around all the windows (since they don't have the trim on yet either and are losing heat like crazy) and was quite proud of myself for taking the initiative to do something on my own while hubby was gone.
Then the panic set in when I discovered I couldn't open ANY of the windows! How was I going to explain my way out of this one? He's always telling me to do things on my own and be independent, well, I sure showed him on this one.
Luckily when he came home and I fessed up, he was able to open all the windows. The foam insulation hadn't made them inoperable like I thought; I just hadn't turned the latches the right way to open them! Duh….