My other blog Weavin' Wicker Woman is now available on Amazon's Kindle!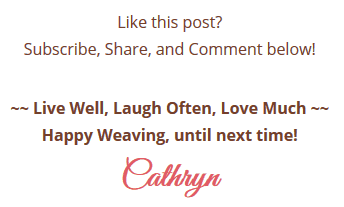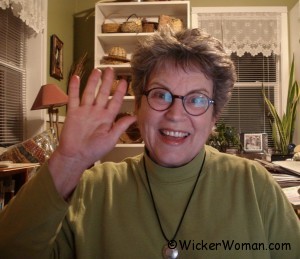 My name is Cathryn Peters and I'm so happy you are stopping by for a visit! I created WickerWoman.com in 1999 as a central source of information and resources to educate, encourage and inspire chair seat weavers, basketmakers and other creatives. Been blogging here since 2004, so there's tons of stuff to keep you busy all over the site. Enjoy! Click
HERE
to learn more about my story.
Get Blog Updates By Email!
View Posts By Interests
Blog Archives
Looking for something?
Did our free info help today?
Discover something useful here?
Won't you please support this FREE resource through a donation?
Amazon Associates Disclosure
WickerWoman.com is a participant in the Amazon Services LLC Associates Program, an affiliate advertising program designed to provide a means for sites to earn advertising fees by advertising and linking to Amazon.com. Read the complete disclosure
HERE
.