TUESDAY WEAVING TIPS — Whenever you get the chance to "leave your mark" on a chair seat that you are restoring or reweaving, be sure to do it. Here I've inserted my business card between the cardboard triangles used for stuffing a paper rush chair seat.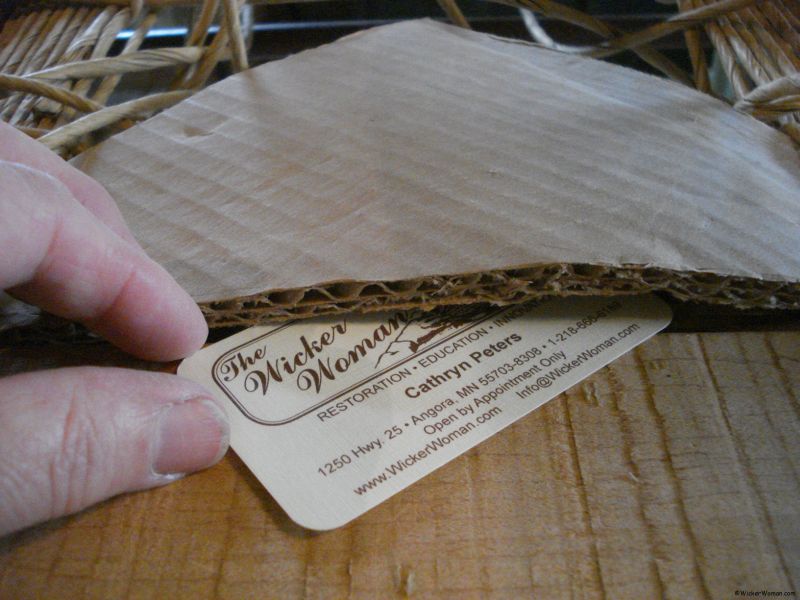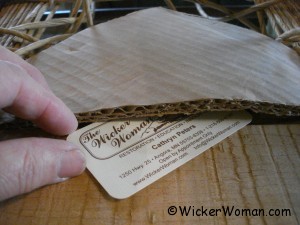 Don't pass up the opportunity to get free advertising for your caning business and at the same time, leave a bit of history for the next generation. You can also write the information on the flat side rails as a more permanent way to leave your mark.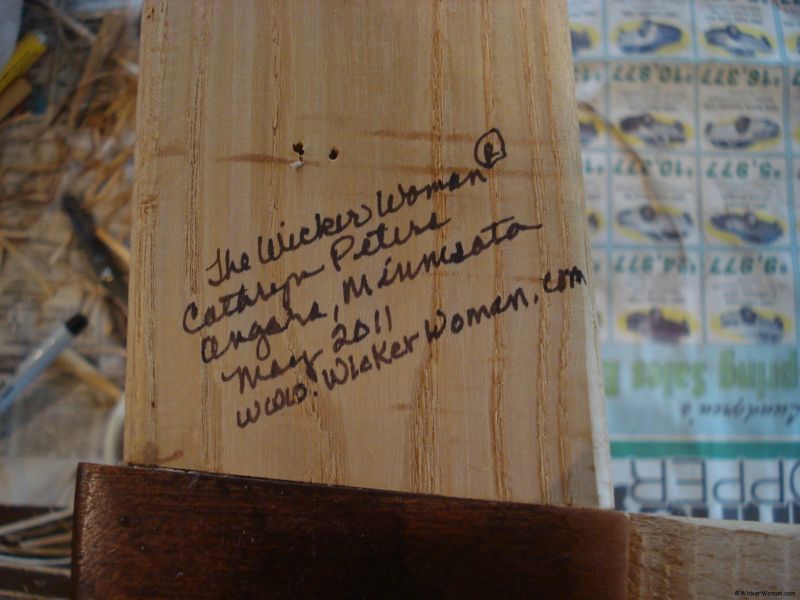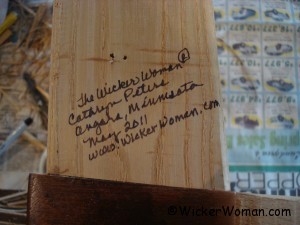 If you are weaving a porch cane or wide binding cane seat, where the weaving goes around the rungs and is both on the top and bottom of the seat, you can either insert your business card in the "pocket" or you can write your name and date on one of the rails.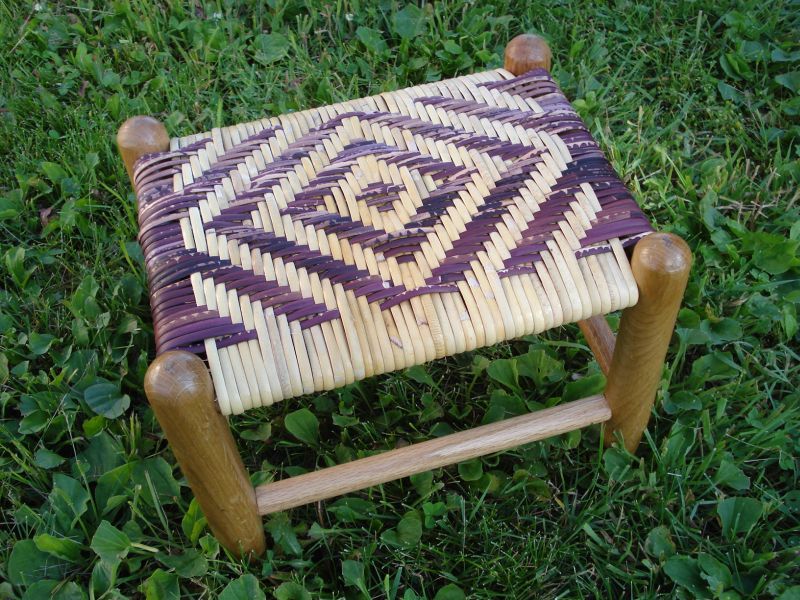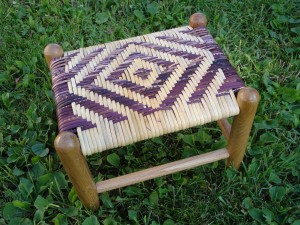 All will be covered up by the weaving, so only the next weaver will be aware of the information, but it's been a real treat for me to make these discoveries after removing a seat that was last woven in say, 1945.
Depending on the type of chair seat you are working on and the type of material you are using to stuff the seat, you might want to consider also inserting a recent front page of your local newspaper that has the date and location for posterity also.
Another thing you might consider is applying a small return address label on the bottom of the chair seat, in the case of a rush seat for example,  or even on the front inside rail of a hole-to-hole cane chair.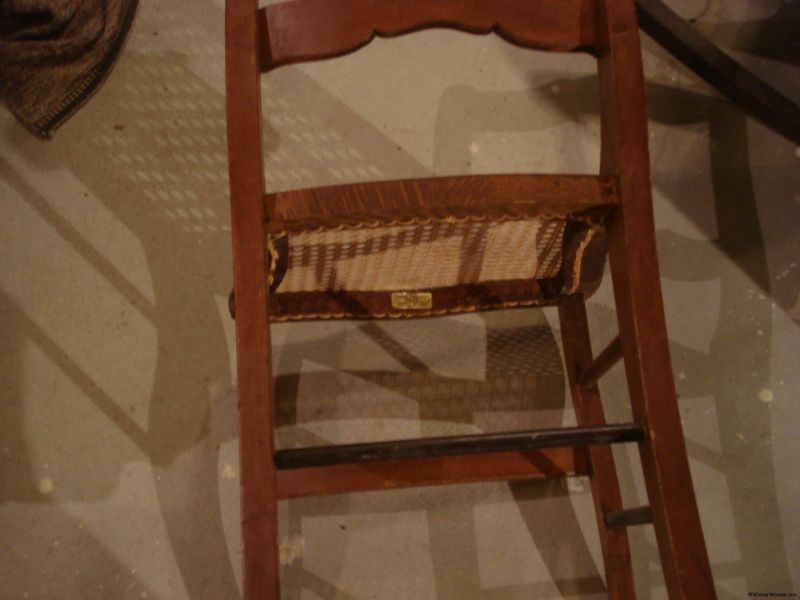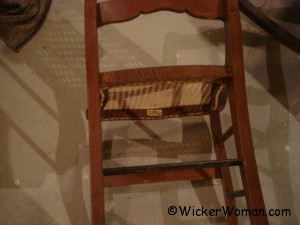 On the hole-to-hole cane seats, I prefer to adhere the label to the front inside rail, so they are not visible as you look at the chair seat. Sometimes if you put the label on the back inside rail, it can be seen and is a distraction.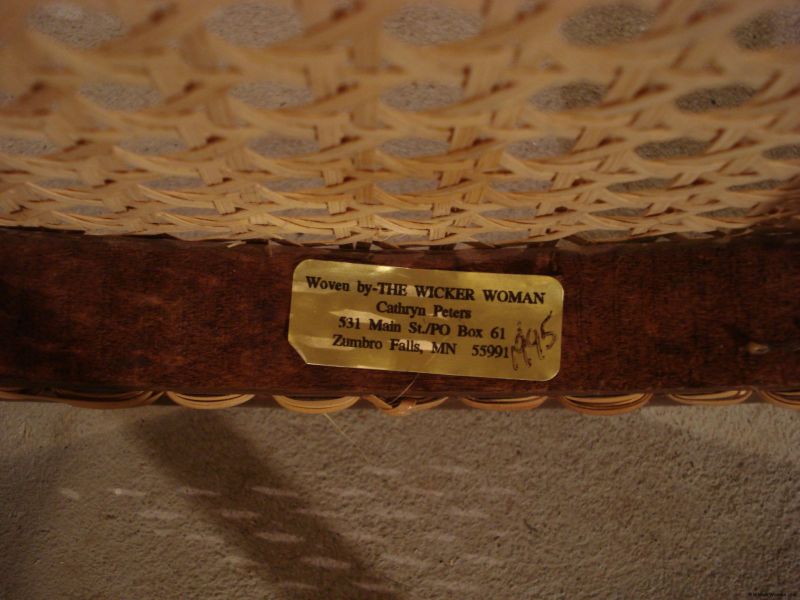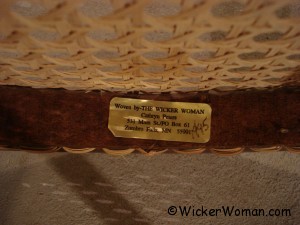 I didn't trust the adhesive on the back of this mailing return address label, so I also applied a bit of carpenter's yellow glue to the back of the label to make it stick better. As you can see, I rewove this cane seat when I was still in Zumbro Falls, MN way back in 1995 and the label is still there!
Well, I hope these Tuesday Weaving Tips have given you a little help in your chair caning business and that you'll come back soon for more! What creative ways have you found to "leave your mark" on chair seats that you weave or reweave? Please leave your comments below.
Enjoy and Happy Weaving!