Well, are you enjoying St. Patty's Day and the "wearing of the green"? Will you be eating some corned beef and cabbage today, too?
Here's a little Irish prayer I was sent today that I thought you might enjoy and that may help all the drivers out this morning:
"May God be on your road every way you go."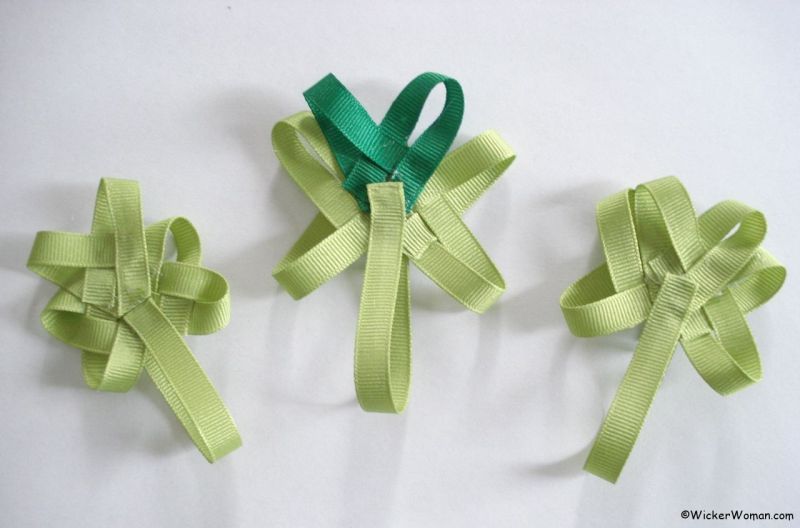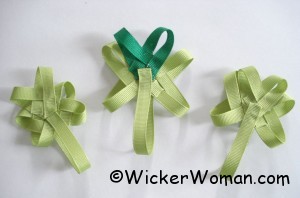 I hate to keep bringing up the weather here on the blog, but this morning on St. Patty's Day, March 17, 2013 we had -26 degrees in Angora, MN. Can you believe it? Supposedly we have only three days left of winter, but you couldn't tell it by what we are experiencing.
Yesterday I had the pleasure of working with four, grade-school girls at the Northwoods Friends of the Arts Gallery (NWFA) in Cook, MN showing them how to make a St. Patty's Day woven ribbon shamrock pin.
These students caught on to the weaving with amazing speed and were able to make several shamrocks during class time.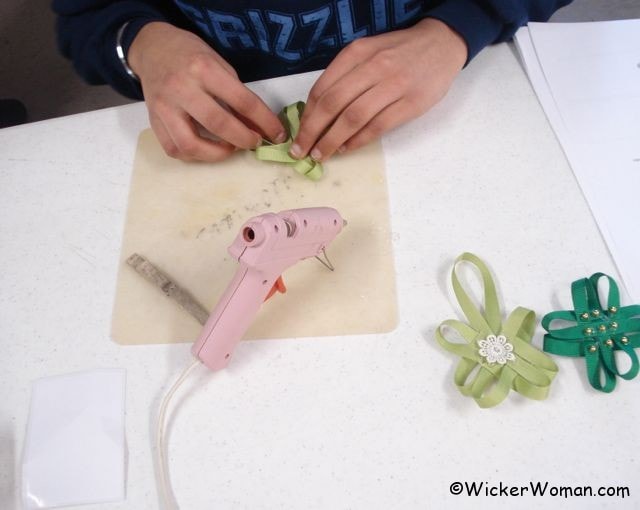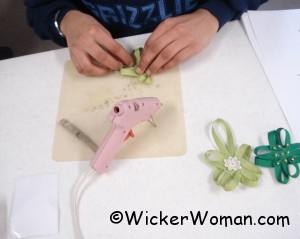 Some chose to embellish with beads and some used different shades of green for wonderful combinations and results.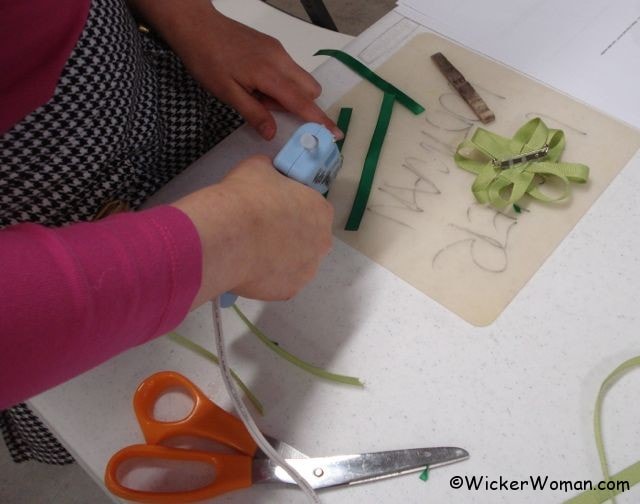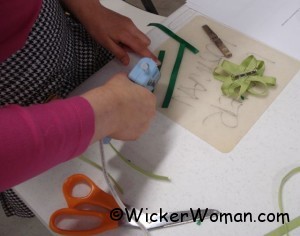 This activity is funded in part by the Arrowhead Regional Arts Council with money from the MN Arts and Cultural Heritage fund, as appropriated by the MN Legislature with money from the vote of the people of Minnesota on November 4, 2008, and by a grant from the McKnight Foundation.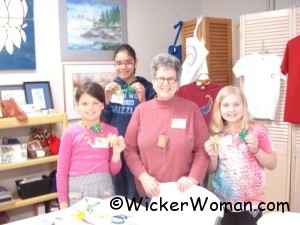 More youth weaving classes will be scheduled in the future at Northwoods Friends of the Arts (NWFA) Gallery, so stay tuned on this basketweaving blog, Cathryn's Classes and the NWFA Gallery website for details.
Until next time…
What did you think of this blog post?
Leave your comments below and share with your social networks!
~~Live Well, Laugh Often, Love Much ~~
Happy Weaving, until next time!