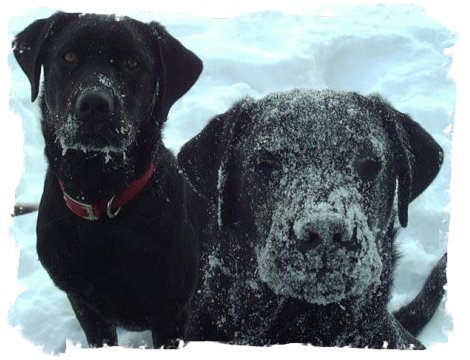 December is coming in with a BIG BANG! We are under Winter Storm Warning, expecting 16 inches of snow tonight!!!!
One nice thing though, snow means it's going to warm up a bit! It's actually warmed up from 11 below zero this morning to to 19 degrees above this evening! Wheeee!
We have at least eight inches of snow already that fell today on top of a previous 3-4 inches and more is falling fast! Time to get out the 4×4 truck, I guess!
Good time to stay indoors weaving antler baskets and getting ready for my solo exhibition in Virginia, MN during March and April, 2008! Stay safe and warm ya'll.