For the month of November, 2007 we were a very talkative bunch on the
Seatweaving & Chair Caning Forum–The Caner's Community Hub™!
Here are the Stats for the month of NOVEMBER 2007–
UNIQUE IPs:
Low of 132 on the 2nd
High of 555 on the 20th
Average Daily Users 258
PAGEVIEWS:
Low of 318 on the 24th
High of 1,318 on the 20th
Average Daily Pageview 672
Monthly Total Pageviews — 20,175
TOTAL MESSAGES TO DATE SINCE MARCH 2004: 5,803
TOTAL SUBSCRIBERS: 123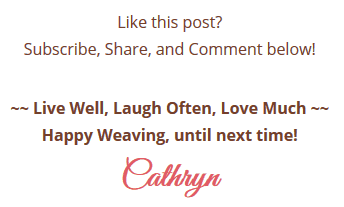 LIKE THIS POST? Subscribe to get updates!
Get access to all the weaving goodies!
Get on the Wicker Woman's Weavings list for valuable emails, blog post updates, events, hints & tips for your weaving delight!