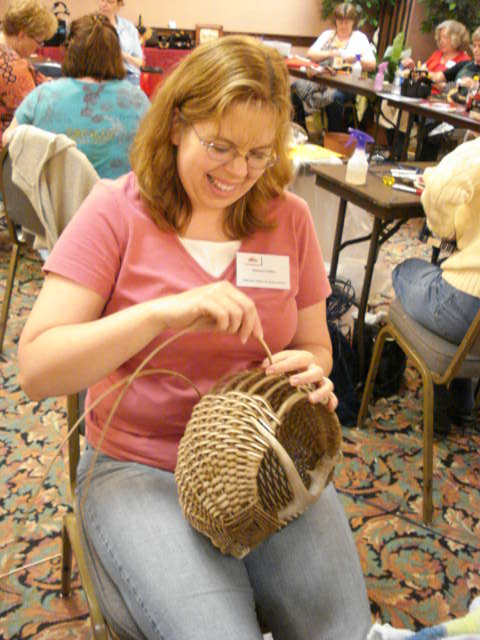 We had a great time in April at the 10th Annual Silver Dollar City Basket Seminar in Branson, Missouri. About 200 basketmakers attended the event that was held at the Radisson Hotel on May 15, 16, 17, 2008.
Loads of great teachers and a wonderful variety of baskets were taught and students went home with great treasures that they wove during the weekend basket seminar. The students in my three antler basket classes did a great job! I'll post more pictures as soon as I can.
Stay tuned for next year's event which will be held on May 14, 15, & 16, 2009! And check out the Events Calendar to see what's up for the remainder of this year and check the new posts for 2009, too!