Kate's Caning in Halifax, Massachusetts is a 30-year home-based business owned by Kate Hilliard. She specializes in hand caning, pressed cane, porch weave, canoe seats, rush and some wicker furniture repair. See Kate's ad on the Furniture Repair Directory and give her a call to have your precious family heirlooms expertly repaired in 2006!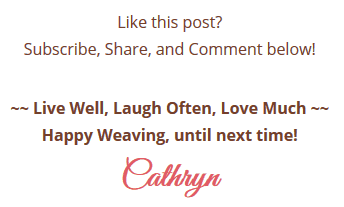 LIKE THIS POST? Subscribe to get updates!
Get access to all the weaving goodies!
Get on the Wicker Woman's Weavings list for valuable emails, blog post updates, events, hints & tips for your weaving delight!