Today's cane and basket supply company from the Cane & Basket Supplies page of WickerWoman.com, is Peerless Rattan Company located in Plainwell, Michigan.
Peerless Rattan Company is the oldest cane and rattan company in the United States, started in 1903. Owners Ed and Cindy Hammond bought the business a few years ago from most recent owner, Ohio businesswoman, Helen Cribbs.
Peerless Rattan carries a complete line of cane, rush, splints, reed, tools and instructions for the beginner and consummate professional chair caner. They are the only United States supplier of the English seatweaving tool called a "chair caning steamer," which helps speed up the chair caning process.
Take a look at Peerless Rattan Company's ad today and tell them you saw this blog post and heard about them through Weavin' Wicker Woman's Blog and the Cane & Basket Supplies page on WickerWoman.com!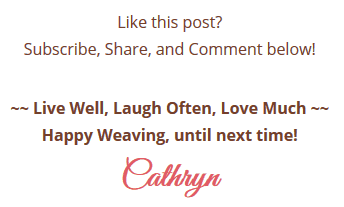 LIKE THIS POST? Subscribe to get updates!
Get access to all the weaving goodies!
Get on the Wicker Woman's Weavings list for valuable emails, blog post updates, events, hints & tips for your weaving delight!