Well, looks like I'm finally ready for the antler sculpture exhibition next month at the MacRostie Art Center in Grand Rapids, Minnesota. If you are in the area, be sure to drop in for a peak at this grand scale, never before seen antler basket sculpture exhibit!
With the help of a friend, I built and painted 20 display pedestals, since the gallery didn't have enough to go around. Just put the finishing touches on some more baskets and think the final count is 30.
Now for writing up the documentation for the gallery, my artist statement, and hang tags! The taping for the 30 minute cable access TV program about the exhibit will take place on Tuesday afternoon. http://www.WickerWoman.com/antlerbaskets.html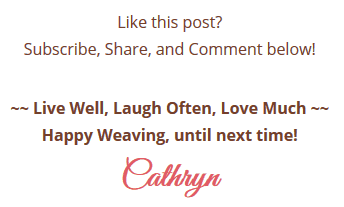 LIKE THIS POST? Subscribe to get updates!
Get access to all the weaving goodies!
Get on the Wicker Woman's Weavings list for valuable emails, blog post updates, events, hints & tips for your weaving delight!