Check out all the new furniture repair experts recently posted to the Wicker Repair section and the Seatweaving sections of my Furniture Repair Directory. New sources were added to Yadkinville, North Carolina, Winona and Byron, Minnesota and Berkeley, California. Find that special someone to restore and repair your precious family heirloom treasures!
http://www.WickerWoman.com/repairdirectory_wicker.html

http://www.WickerWoman.com/repairdirectory_seatweaving.html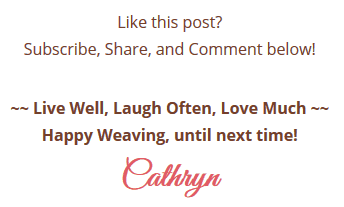 LIKE THIS POST? Subscribe to get updates!
Get access to all the weaving goodies!
Get on the Wicker Woman's Weavings list for valuable emails, blog post updates, events, hints & tips for your weaving delight!