Tuesday Tip of the Day–This Tuesday's Tip is about weaving a paper rush seat, beginning the first step of weaving, filling in the gussets or side rails.
The old way of attaching the short strands needed to "square up" a trapezoidal (wider in the front than in the back) chair seat, was to nail the ends to the inside left and right side rails using upholstery tacks.
This solution worked fine for many years and in most cases, but sometimes all those tacks and nails would damage the side rails, especially if the rails were round dowels and on the narrow or small size to begin with.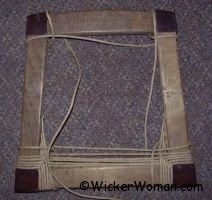 But then several years ago, I ran across another way to attach those rush strands to the side rails that works really, really slick! Attach the pre-measured paper strands to the side rails using a cable tie! Fold the strands over in half and then attach the cable tie in the middle to the left side rail.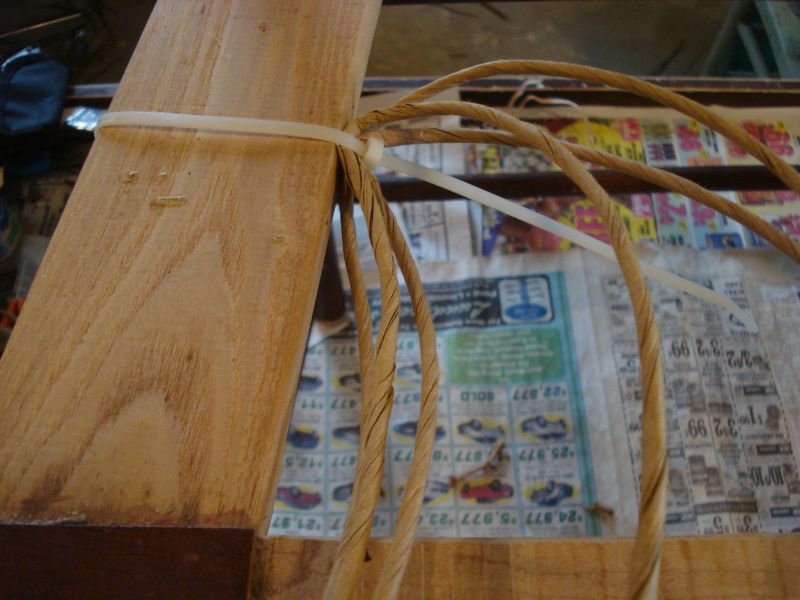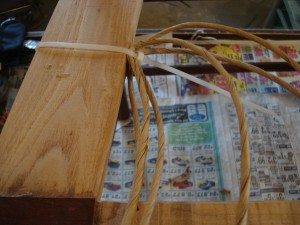 Weave each strand over one at a time until you finish filling in the gussets or "squaring up" the chair seat. When you get to the end of a strand, clip it to the right side rail using a spring clamp!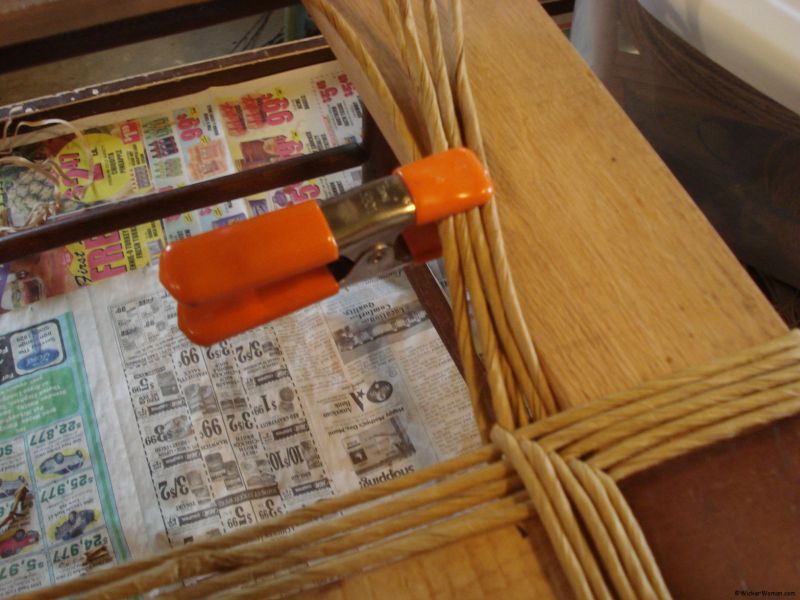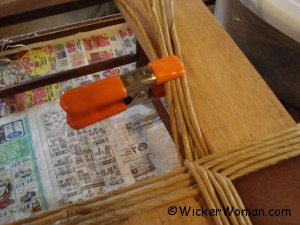 And then once it's all "squared up" you can begin weaving around all four corners until you finish weaving the chair seat.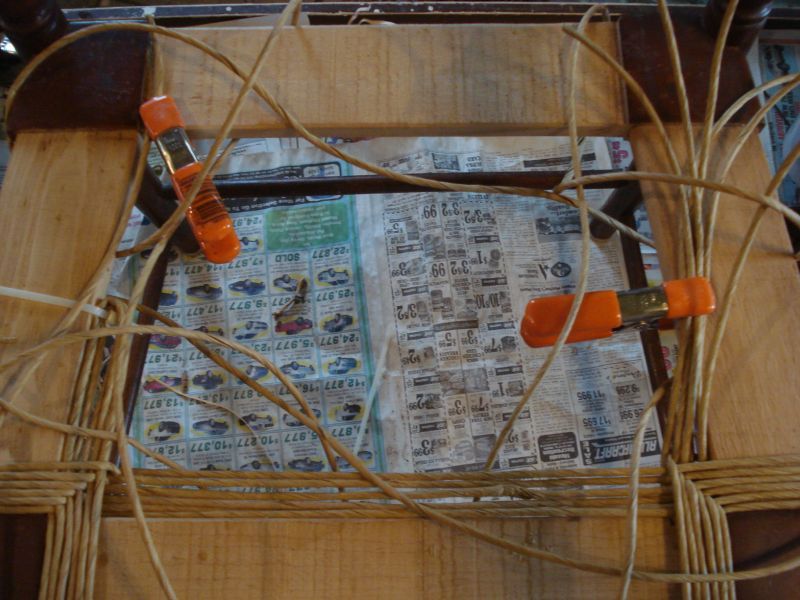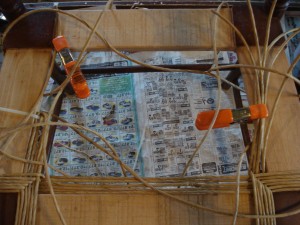 Have you tried using this terrific time and chair-saver Tuesday Tip of the Day, yet? Once you do, you'll love it!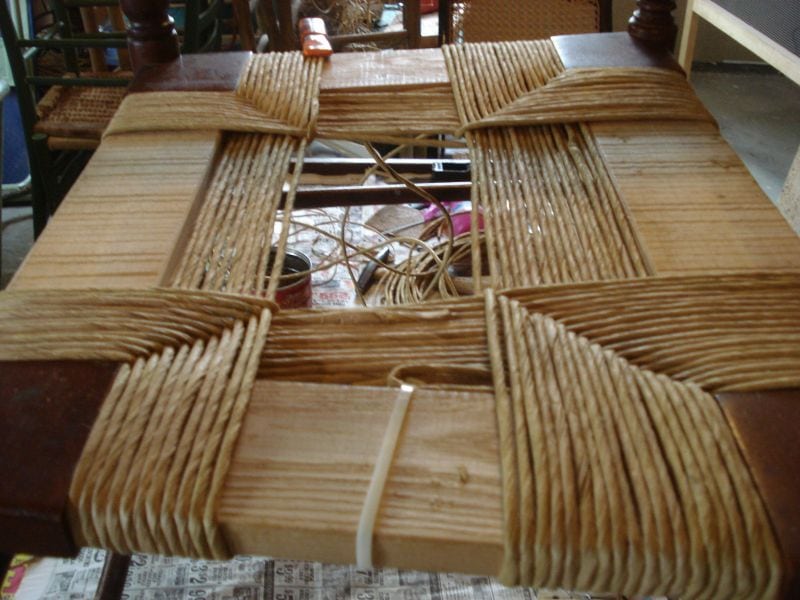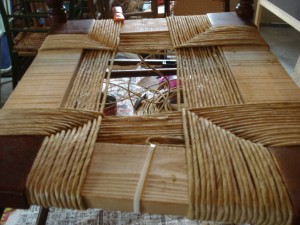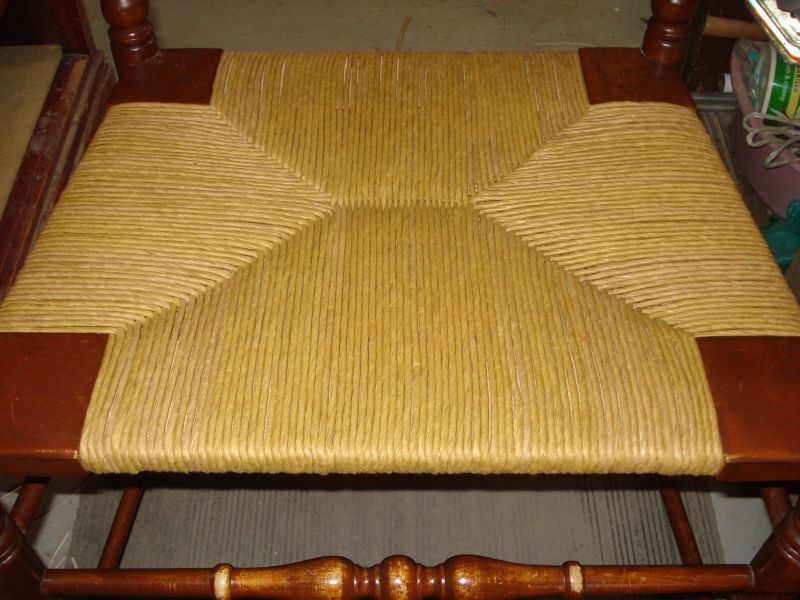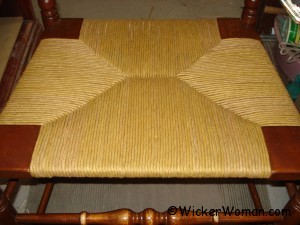 Leave a comment below and let us know what tips you use for "squaring up" those paper rush gussets. Happy Weaving! Enjoy!