I just added another antler basket video, the 4th in the series, through Animoto and posted it to The Wicker Woman YouTube channel, but you can watch it here first! Just click on the title above and you'll go to the next page where you can watch.
Then check out all my vids on the right sidebar of the blog, or go to my YouTube channel and rate this and all my videos! Enjoy!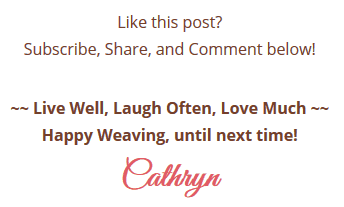 LIKE THIS POST? Subscribe to get updates!
Get access to all the weaving goodies!
Get on the Wicker Woman's Weavings list for valuable emails, blog post updates, events, hints & tips for your weaving delight!