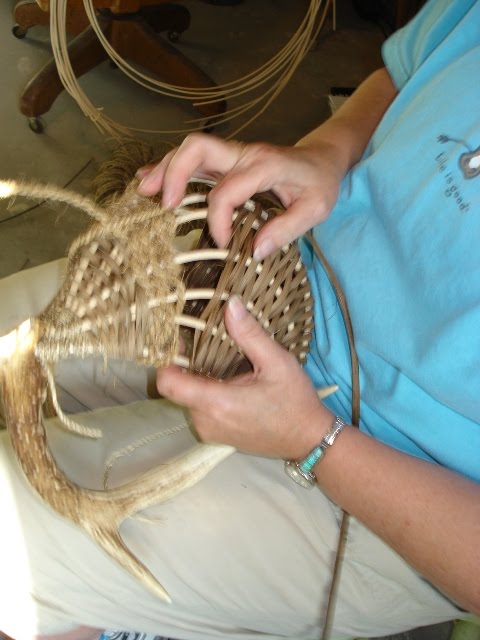 Some of my antler basket classes and chair caning and rush weaving classes for 2010 have been posted to my website.
Cathryn's Classes page and to the Events Calendar page.
Take a look and sign up soon so you don't lose your spot. More coming as they are confirmed!
Want me to teach bee skeps, antler baskets, chair caning, hand-twisted cattail rush weaving classes or something else for your guild, workshop or convention? Contact me and we'll talk!