Stumbled across a fascinating website today, Tom Lynch's Lucky Acorn Chairs.
On LuckyAcornChairs.com you'll find Tom's Shaker-"inspired" style chairs and rockers and also many rustic furniture pieces he's made.
Tom has even written a complete article on making Shaker-"inspired" style chairs. Unique in the fact that it shows/tells exactly how to make the chair or rocker from scratch, and also includes instructions on how to harvest, process and weave a hickory bark seat, too!
Very impressive and I know you'll be just as delighted as I was to find it! Great work, Tom! http://www.luckyacornchairs.com/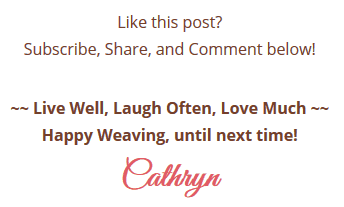 LIKE THIS POST? Subscribe to get updates!
Get access to all the weaving goodies!
Get on the Wicker Woman's Weavings list for valuable emails, blog post updates, events, hints & tips for your weaving delight!