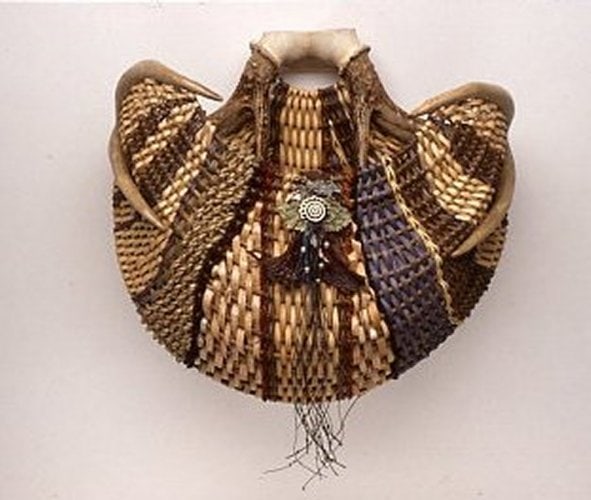 Please visit one of my favorite basket supply stores, Baskets of Joy and while you are there, take time to cast your vote for my antler basket #5 on the "My Favorite Basket Contest."
Send your vote by sending an email to [email protected] today!
"Hunter's Dream," on page #5 is one of my huge (16″H x 18″W x 11″D), complete rack antler wall pouch baskets is listed on the Gallery Page as one of the five baskets to cast your vote on. This is the second go-around voting for only these five. Thanks!
Brenda Long with her Ms. Frosty basket was the winner of the first go-around in a field of nine total entries. Congrats, Brenda!