Rhonda Wilson–Yucca, Beargrass & Devil's Claw
The Tohono O'odham Community Action (TOCA) is holding an eBay auction called "Bridging the Gap" to support the 10th Annual CELEBRATION OF BASKETRY AND NATIVE FOODS FESTIVAL at the Heard Museum in Phoenix, Arizona on December 1-4, 2005.
Indigenous weavers from across the country — and as far away as NewZealand — have generously donated baskets to help make international exchanges at the event possible. Please support this effort by visitingthe auction at: http://search.ebay.com/_W0QQfgtpZ1QQfrppZ25QQsassZtocaonline
Lisa Tilford-Cedar Bark Hat
Ocean waters flow through clam baskets, providing a rich meal for Alaska's Haida people….*
Hopi baskets piled high with blue corn meal bless a traditional wedding….*
White tepary beans winnowed in Tohono O'odham baskets fill the starry night sky for the Tohono O'odham…*
Acorn soup cooks in large Pomo baskets in California's Yosemite Mountains….*
100% of the proceeds of this auction supports the CELEBRATION OF BASKETRY & NATIVE FOODS FESTIVAL. For more information about TOCA, visit www.tocaonline.org
For more information about the auction, e-mail us at auction@tocaonline.org
THANKS FOR YOUR SUPPORT OF THIS IMPORTANT EVENT!
Tristan Reader, Co-Director Tohono O'odham Community Action
PO Box 1790
Sells, Arizona 85634
Phone: 520-383-4966
http://www.tocaonline.org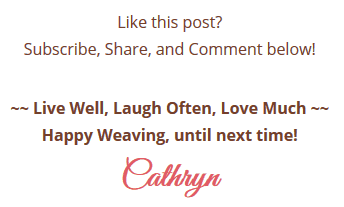 LIKE THIS POST? Subscribe to get updates!
Get access to all the weaving goodies!
Get on the Wicker Woman's Weavings list for valuable emails, blog post updates, events, hints & tips for your weaving delight!