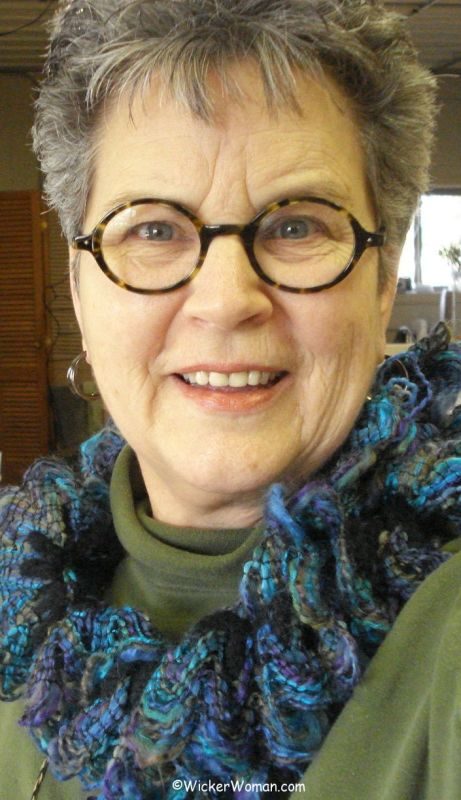 Happy B-Day to me! Does this scarf make me look fat? Hehehehe!
Thank you for all the great birthday wishes through Facebook, Twitter, email, postal mail and phone I've been getting for the last few days and again this morning!
What a wonderful day this has been so far, turning another year older has been great. The sun is shining brightly, there's just a bit of a breeze, and the birds in the trees and the hummingbirds at the feeders are going crazy.
Yesterday we found several garter snakes sunning themselves by the brick front of the garage/studio and the one baby robin in the nest just flew the coop.
Our son is applying steel siding to the garage/studio and then taking me out to lunch and our daughter, son-in-law and granddaughter are taking me out for a jazz concert tonight in Cook, MN at the Comet Theater.
The caning and wicker repair business is booming, antler basket weaving and chair caning classes are filling nicely and I'm also tweaking the website and blog to improve them, too.
Life couldn't get any better! Hope to be on this side of the dirt for many more years to come!