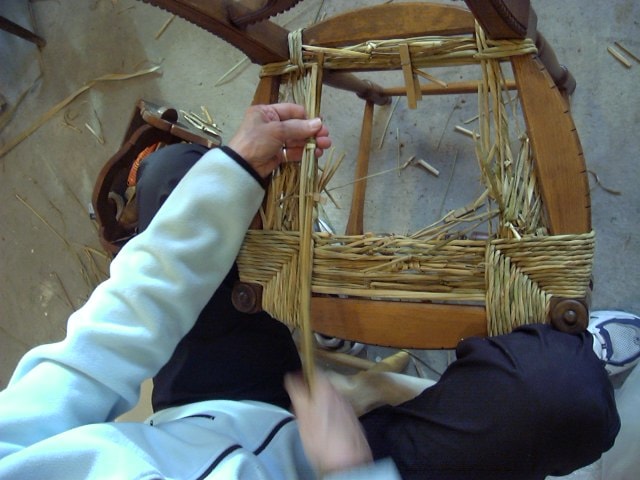 This picture is of Cheryl Winter, weaving a hand-twisted bulrush seat at a class I taught at North House Folk School in Grand Marais, MN in February of this year.
Just got done talking with another folk school, the John C. Campbell Folk School and we've scheduled a two-day class for the hand-twisted bulrush or cattail leaf seatweaving class during the week of June 29-July 5, 2008!
I'm thinking of some other interesting seat weaving projects for the remainder of the week, so if there's anything you'd like to explore, be sure and let me know. There's plenty of time yet, but send me your suggestions ASAP so I can construct the class. Thanks!