I am very happy to include a new Chair Caning and Basketweaving Supply advertiser on WickerWoman.com, a company I've used personally for over 30 years!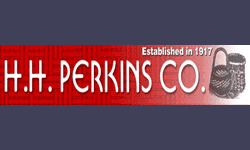 The H.H. Perkins Company, Inc., established in 1917, is very proud to be celebrating our 90th year in business this year. For the finest in Seat Weaving, Basket Weaving and all types of Furniture Repairs and Restorations, contact us by phone, mail or the web. One of our friendly customer service representatives will assist you with any project you are interested in starting or finishing.
We are the sole suppliers of the impeccable "European Cut" reeds, which ensure the highest quality woven baskets or chair repairs possible. We offer a complete line of "Nantucket Basket" supplies ranging from molds, bases and handles to bone/ivory scrimshaw discs, knobs and carvings.
Our vast array of seatweaving products include chair cane, cane webbing, Shaker Tape, flat and oval reeds, ash splint, natural rush, fibre rush, Danish cord and Hong Kong seagrass to name a few. We also offer classes in basketry and seatweaving year-round in our North Haven, CT facility and always welcome visitors to our 14,000 square foot warehouse/outlet.
We are well represented at several guild/shows throughout the country also and always have an expert weaver available to better serve you if needed. Our motto has always been to make the customer happy by offering the very best quality material at the best possible price. And remember, "A chair is only as good as the seat that is in it."
The H.H. Perkins Company
370 State Street
North Haven, Connecticut 06473
(800)462-6660