Let your creative juices flowing! Enroll in my Antler Basket Sculputure Class and spend a relaxing and creative week at the John C. Campbell Folk School in Brasstown, North Carolina.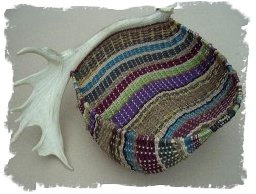 You will learn all the "tricks of the trade" I use in creating these unique antler basket sculptures. Plus, hone your basketweaving skills and learn new ones on balance, turn backs, drilling proceedures and what works and what doesn't.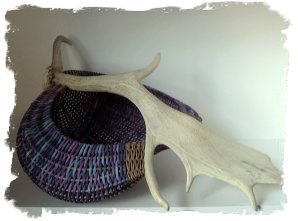 An Intermediate to Advanced weaving level with prior rib-basketry experience is preferred, but others can also be accommodated. All students will be able to complete at least one basket sculpture using either mule deer or fallow deer antlers and a plethora of commercially obtained and natural gathered materials that instructor will provide.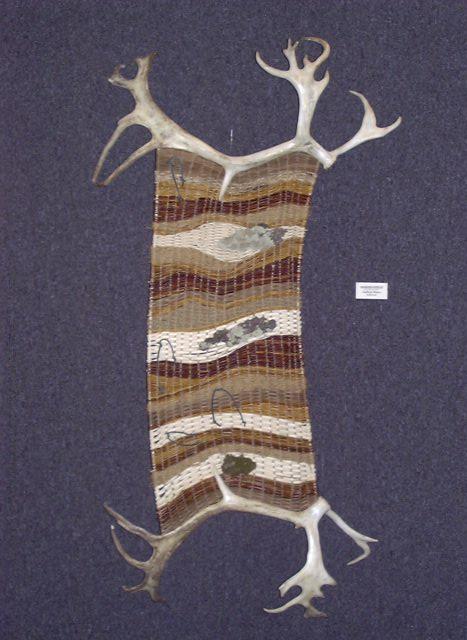 Advanced students are encouraged to explore both wall hangings and table-top varieties, as time permits. Request a catalog today from the John C. Campbell Folk School, (Cathryn's Antler Basket Class is on pg. 55), and make your reservations ASAP, classes fill quickly!