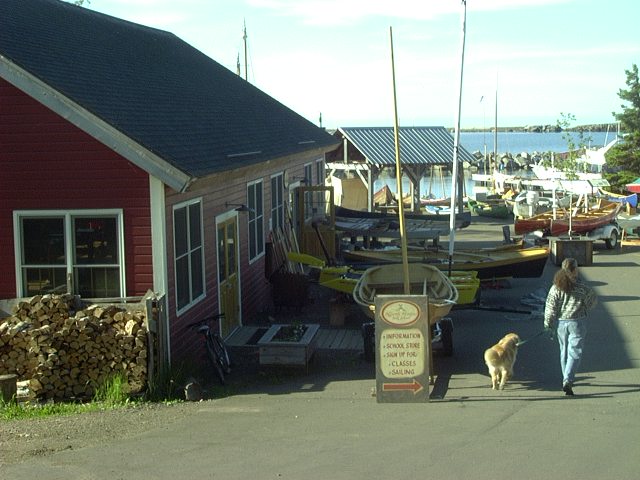 The rarely taught hand-twisted cattail leaf rush class took place on the North House Folk School campus on February 3 & 4, 2007, so the campus looked a bit different from the one posted above!
That picture was taken in the summertime and we were there in the middle of winter but at least you can appreciate the beauty of the campus situated on the shores of Lake Superior in Minnesota.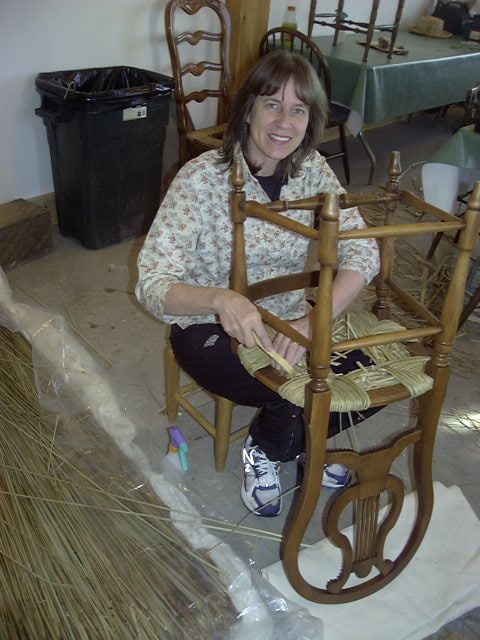 Here's Cheryl Winter getting a good start on weaving her bulrush seat. She had taken a previous class of mine using cattail leaves, and so this time, wanted to experience the imported Portugese bulrush instead.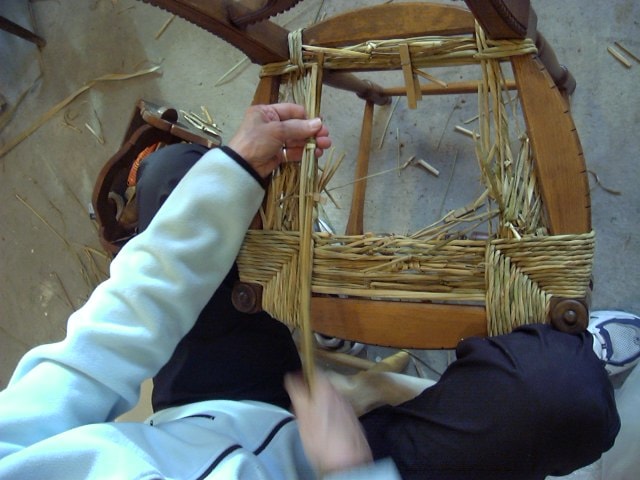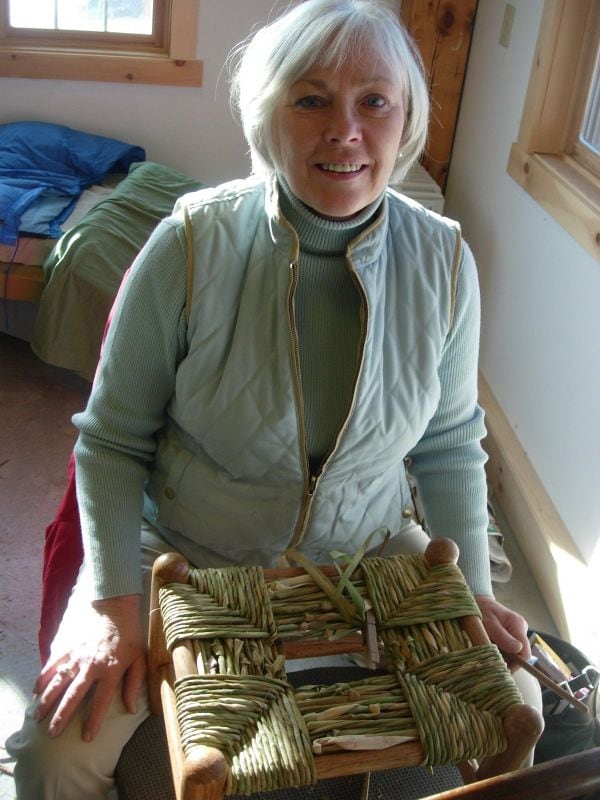 And here is Phyllis Miller working on her cattail leaf footstool. This was her first attempt at doing any rush weaving, so I was surprised that not only did she pick up the rush weaving pattern extremely well, but she also got the hang of twisting the cattails to make the rope.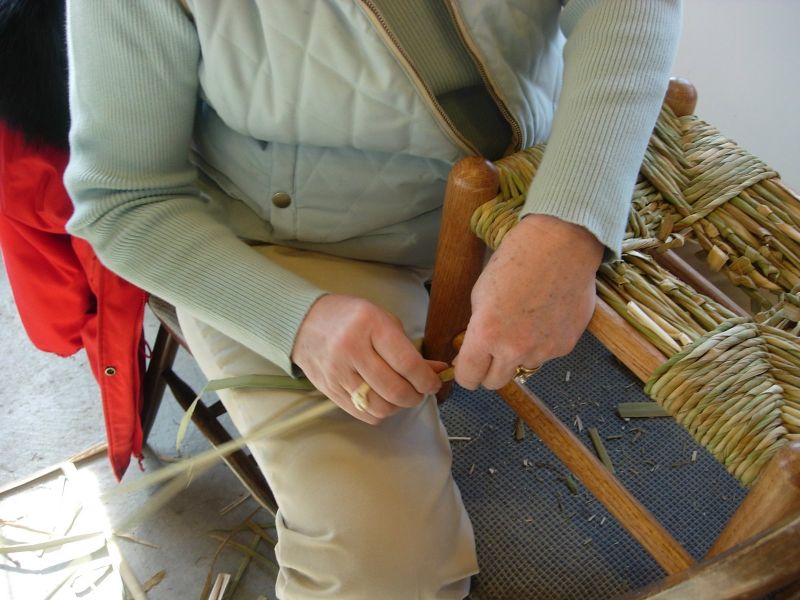 Wow, these gals are doing far better than I did on my first paper fibre rush job, done from instructions in a magazine!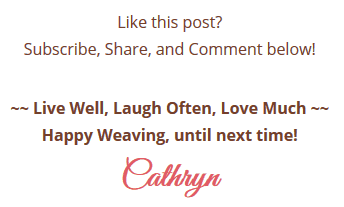 LIKE THIS POST? Subscribe to get updates!
Get access to all the weaving goodies!
Get on the Wicker Woman's Weavings list for valuable emails, blog post updates, events, hints & tips for your weaving delight!