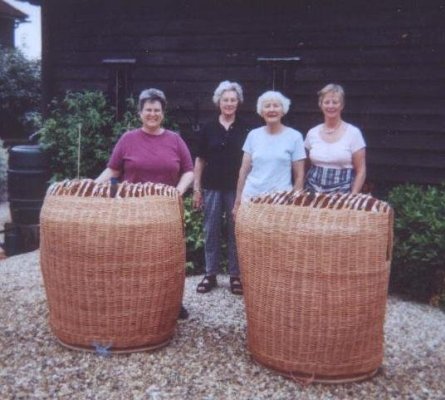 Remember me telling everyone about my McKnight/Arrowhead Regional Art Council fellowship grant trip to England last year, where I worked on weaving the 14 ft. willow effigies Gog and Magog with my host, basketmaker and seatweaver Olivia Elton Barratt?
Well, as you might also recall, she now holds the highest position of Prime Warden in the Worshipful Company of Basketmakers, which is a guild going back to the 1400s. First woman to ever hold the office and first actual working basketmaker for a many, many years.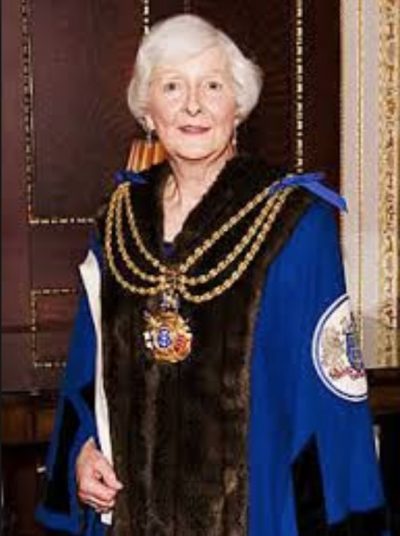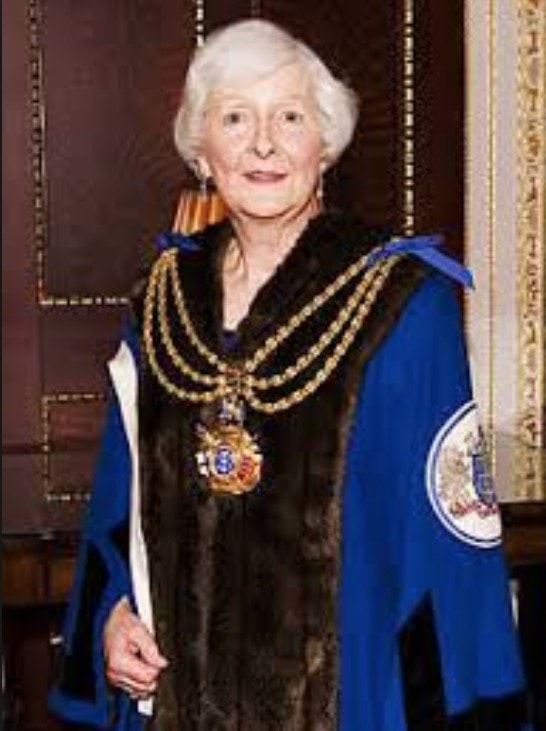 I just ran across this article from the September 29th edition of the Business London Times Online and thought you might enjoy reading it also. If you haven't already seen Gog and Magog, the willow effigies that the Basketmakers' and Chairseaters' Association made for the Lord Mayor's Parade through London last November, do a SEARCH here on Gog and Magog for the posts. Hope to see pictures of these two new willow friends soon! Maybe the BA will have some on their website and in the newsletter!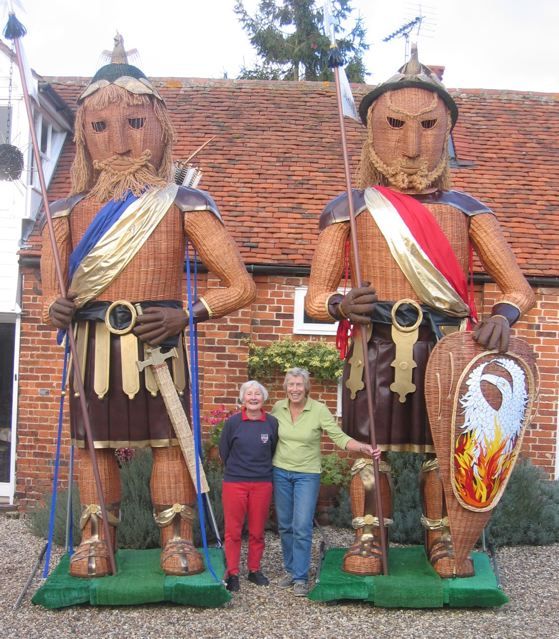 BUSINESS LONDON TIMES ONLINE–It is a pleasant tradition that the Worshipful Company of Basketmakers makes a present for the Lady Mayor each year. This year's incumbent, Lesley Stuttard, is a keen gardener and she requested two full-size wickerwork pigs for her garden. The company made those wicker statues of the legendary giants Gog and Magog that were in the Lord Mayor's Show last year and so the pigs were duly christened Hog and Mahog. Visitors to the Lord Mayor's office this week were startled to see the pigs installed in chairs there, ready to be taken home. "It was like something out of Animal Farm ," says one.