What a beautiful day it is again this morning up here in the northland of Minnesota! These are the views out my back door and the side door to the garage/studio. This one below is to the North.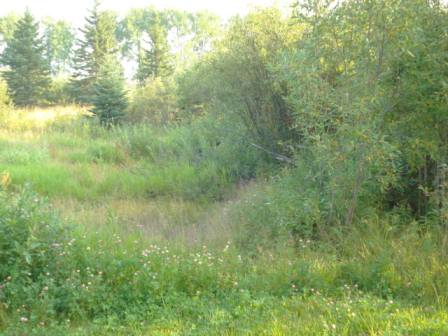 There was a haze of fog sitting over the willows in the low-land fields early this morning, but now it's burned off. This view is to the East, looking out over the willows to the black spruce and birch trees.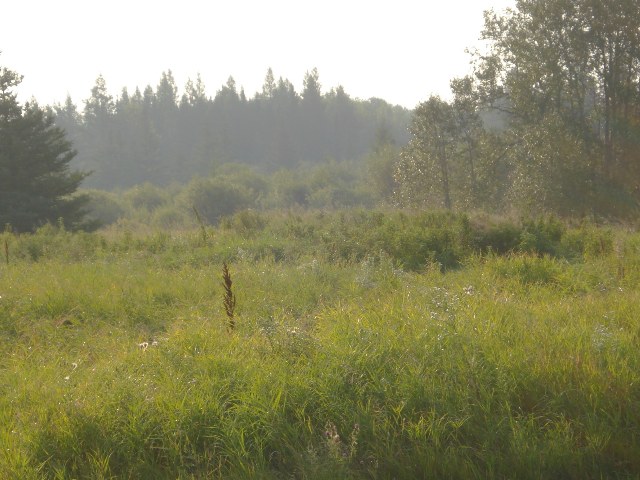 We are expecting high temperatures of around 80 degrees today, a far cry from the morning temps of 27 degrees last week!