You know that old adage, "Make hay while the sun shines?" well that's what I've been doing for about the last week and a half, well, sort of anyway.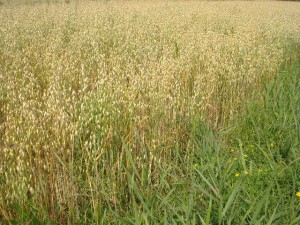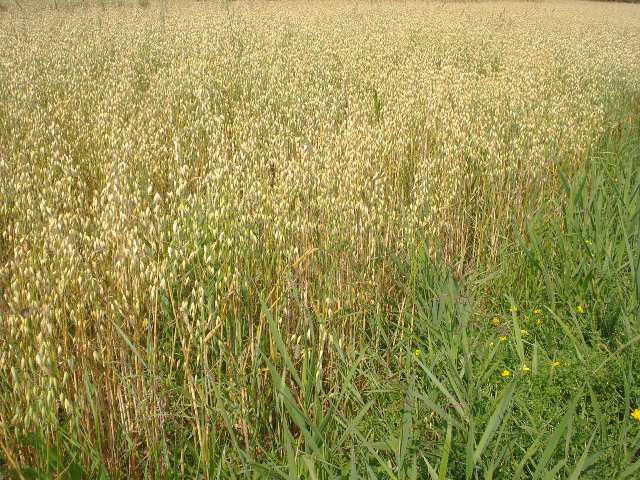 I've been gathering and drying oat and barley straw for bee skeps and cattail leaves for rush seatweaving for next year's classes.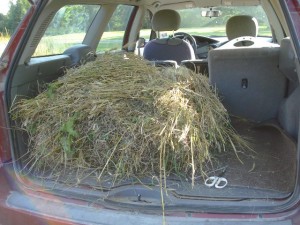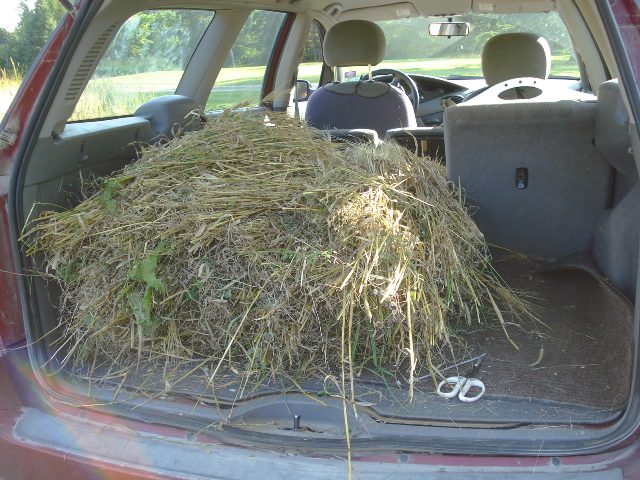 The temperatures have been great, except for a couple days of rain, so the gathering has been all consuming for me. Have to gather all the barley and oats that I can before the farmer cuts it all down and uses the combine on it. Been taking off the seed heads and drying them all in the sun.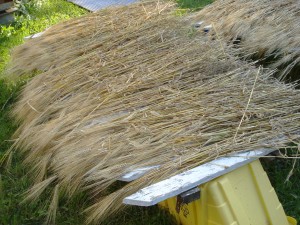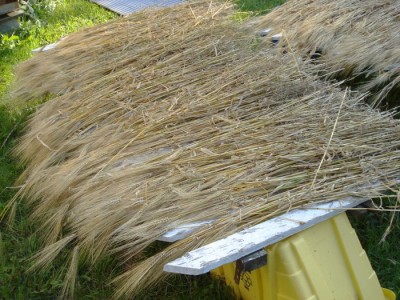 And the cattails need to be gathered now just after the tips have turned brown, but before any frost sets in that destroys it. After they are dried, they can be stored for months until needed for hand-twisted rush chair seats.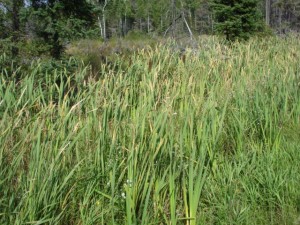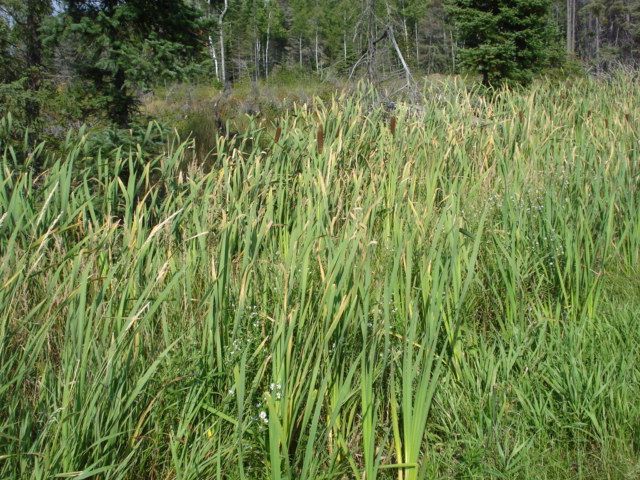 See the Articles tab on the left sidebar for more information about gathering and processing cattail leaves.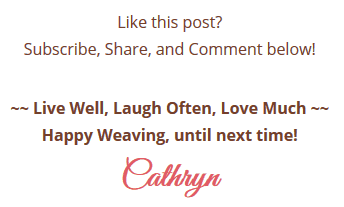 LIKE THIS POST? Subscribe to get updates!
Get access to all the weaving goodies!
Get on the Wicker Woman's Weavings list for valuable emails, blog post updates, events, hints & tips for your weaving delight!