Northwoods Friends of the Arts, (NWFA), the new Iron Range area arts group in Cook, will present their Spring Art Expo on May 13-29th, featuring 41 artists through a variety of art disciplines displayed in participating Cook, Orr and Crane Lake businesses.
Brochure guide maps listing all the artists, events and locations will be available at the NWFA gallery at 210 River Street (behind Dreamweaver Salon and Day Spa) in Cook and in all participating area businesses. This event is open to the public and sponsored by the Cook Area Credit Union.
Friday, May 13, 4p.m. – 7p.m.-Kick-off  with a Meet 'n Greet the Artists reception at both the Northwoods Friends of the Arts Gallery and the River Street Studio (old Congregational Church beside the Post Office) in Cook. Wine and cheese will be served at the River Street Studio with musical entertainment by Jim Ganahl and Carol Booth. Coffee and treats will be available at the NWFA Gallery reception.
Friday, May 13, 8:30 p.m.—  Voyagaire Lodge and Houseboats on Crane Lake will host band of seven guys called  "The Skinny Minnows" who play guitar while they sing a combination of original songs and rock and roll favorites.  They have been coming to Crane Lake for over 25 years and have written many popular songs about their memorable fishing experiences.  Listeners will enjoy the classics they play too and will want to sing along for sure! Also on display for opening weekend will be handmade wood carvings by Pete Redmond from Riise Road in Buyck.
Silent Auction begins Friday, May 13, 4-7p.m.–View and bid on Silent Auction artwork at the Northwoods Gallery during the opening weekend, then during regularly scheduled gallery hours 10 a.m. – 4 p.m. Wednesday thru Saturday, for the remainder of the month.
Antler Basket Raffle thru May 29th–Stop in the Cook Area Credit Union any time during business hours to purchase raffle tickets for a large, Fallow Deer Antler Magazine Basket woven by Angora basketmaker, Cathryn Peters, valued at over $400.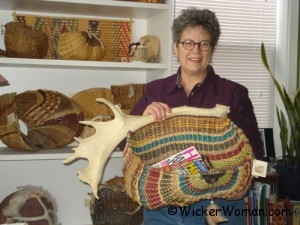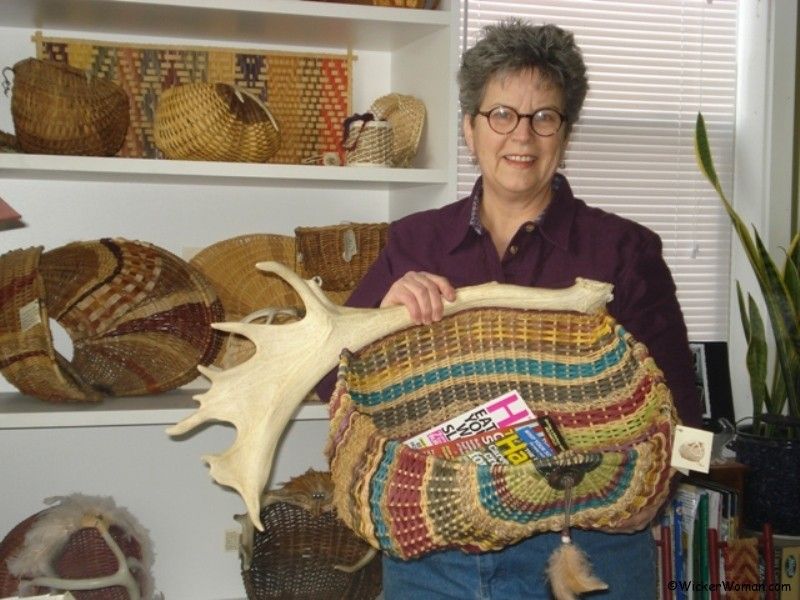 Participating area businesses will have a variety of regional artwork on display, which will be available to view and purchase (art pick-up or delivery to be after the event), during regular business hours. A wide variety of events including musical entertainment, literary readings, artists demonstrations, and dance performances are scheduled throughout the month and will be posted on regional calendars and on the group's website at SpringArtExpo.org
Final celebration wrap-up will be in Cook on Sunday, May 29, beginning at 1 p.m. at the NWFA Gallery with a guest speaker, Dance Expo entertainment provided by Katie Hanson & Dance Group, and winners of the Silent Auction and Antler Basket Raffle will be announced at the closing ceremony.
For more information about the Spring Art Expo or to join Northwoods Friends of the Arts, contact Pam Roederer at 218-666-5454 or visit www.SpringArtExpo.org or the group website at www.NorthWoodsFriendsoftheArts.org