A while ago, the neighbor kids and I went out to cut some diamond willow to use for walking sticks and staffs.
Look what we discovered when we peeled the bark off and left them overnight!

A few of them turned pink, almost a deep red in fact and some stayed white and creamy.
We peeled off the bark, but have not carved the bark out of the diamonds yet.
That takes a lot of time and effort, which we didn't have right then.

Look at these weird bumps, must be something having to do with the time of year we cut them or perhaps a fungus or disease?
Anyone know for sure what caused these unusual bumps?

Have to treat the ends with linseed oil and turpentine, varnish, tar or wax to keep the ends from cracking like this as the sticks dry.
Eventually I will be making some walking staffs and creating wall hangings and baskets using the sticks as the handle.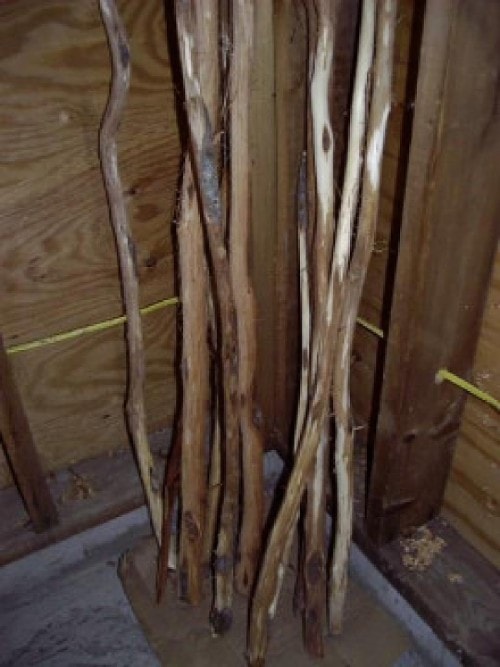 Then too, I can use the one-year diamond willow shoots or withes for baskets and wallhangings, too.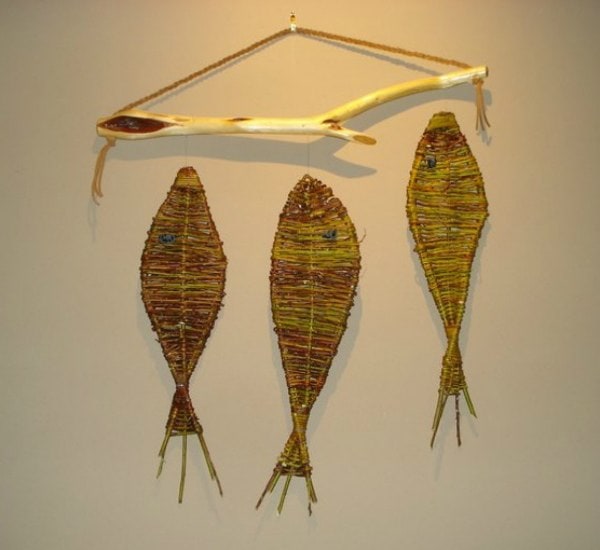 What did you think of this blog post?
Leave your comments below and share with your social networks!
~~Live Well, Laugh Often, Love Much ~~
Happy Weaving, until next time!