Ever heard of computer guru and radio DJ Kim Komando? Neither had I until I stumbled across it when searching for help with a computer problem I had a few years ago.
I've been a subscriber to her newsletter ever since and find it an invalueable computer help resource! I especially like the "Tip of the Day" newsletter.
Besides her website and newsletters, she also has a radio program that's broadcast all over the country. However, we up here in the northland of Minnesota, can't get it. Bummer!
Check out her website today and subscribe to any of her three or four newsletters!
The Kim Komando Show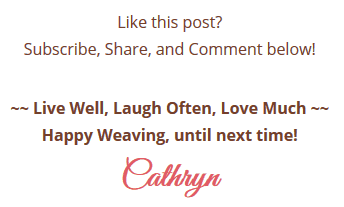 LIKE THIS POST? Subscribe to get updates!
Get access to all the weaving goodies!
Get on the Wicker Woman's Weavings list for valuable emails, blog post updates, events, hints & tips for your weaving delight!