#CaneSpotting Vintage Ballonoff Hot Mats
All you chair nerds will be happy for the score I just made while out scouring the antique stores and second-hand shops! Sometime last winter in 2011 I purchased three vintage chair cane motif trivets or hot mats at a thrift shop nearby called, Rick's Relics in Tower, Minnesota. (2017 update: they have recently closed and are no longer in business)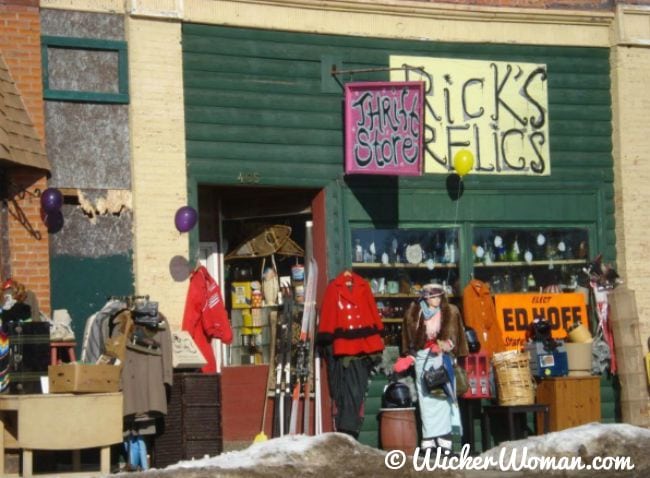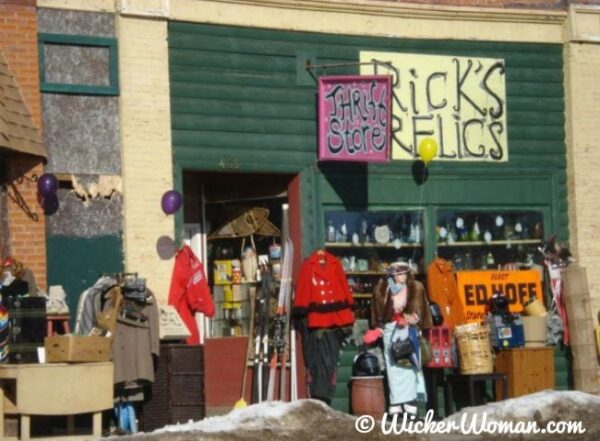 I just love this place and frequent it often, it's so much fun winding around all the "treasures" on the main floor and then again upstairs. They have second-hand clothing and lots of furniture that needs a little TLC and loads of dishes, glassware and framed pictures that I just adore.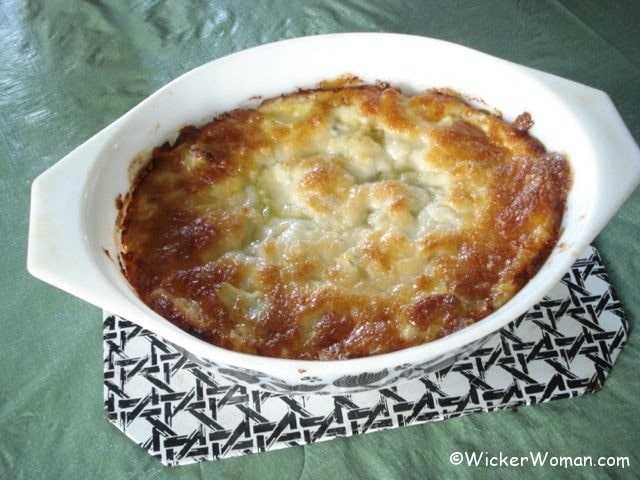 I was fortunate to get the set of three chair caning trivets or hot pads with one large one and two smaller. The big one measures 7″ x 10″ and the smaller ones are 6″ x 8″. The black chair caning design is stamped on what appears to be some sort of metal or tin.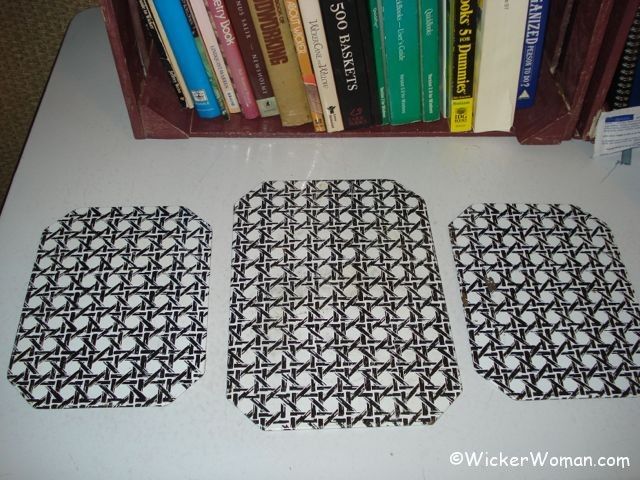 See the manufacturer's label stamped into the backs of these? Notice that the Ballonoff company in Cleveland, Ohio is using a zip code beside their company name? My first guess as to their age was that they were made during the 1920s or 1930s, but I would have been wrong by a few decades!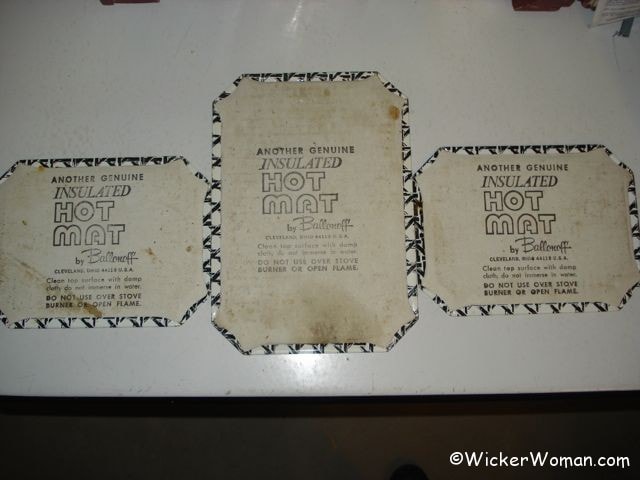 I discovered that these chair cane trivets were actually made sometime after 1963 when the United States Postal Service began using zip codes. So, instead of being real antiques (over 100 years) they are only vintage (made in the 20th century), but that's OK with me I like them regardless of how old they are.
We use these all the time at the dining table to set the tea kettle on and numerous other hot dishes of all sorts and types. Love, love, love the chair caning trivets-hot mats. Hope they aren't leaking out something awful like toxic fumes or something like that, though. I'd hate to have to quit using them for the reason they were made. They're so functional and cool to look at!
Well, it seems that after some more research, on this company and their products I discovered that the manufacturer, Ballonoff of Cleveland, Ohio, used asbestos as the fire retardant in the mats! Bummer!
So, I will be covering the backs with heavy corkboard to help contain any asbestos that might flake off. Hopefully, that will be enough so as not to put myself and family in jeopardy when we use them. I'd hate to have to get rid of them.
What kind of chair caning treasures have you found lately? Be sure to let us know by posting your comment below. Happy collecting!