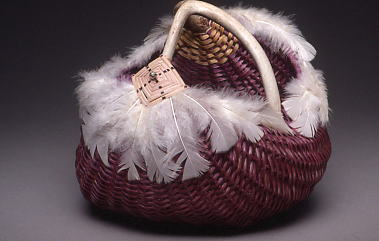 If you happen to be in the neighborhood of the Margaret Harwell Art Museum in Poplar Bluff, Missouri before January 25, 2009, be sure to stop in to see the current basketry exhibit, "Holding It Together: The Art of Baskets", Baskets of Missouri by Missouri Basket Artists. An unusually creative exhibit of Baskets.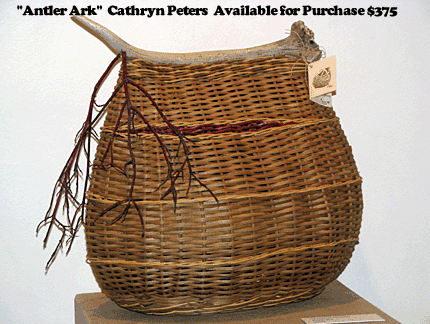 I am fortunate to be a member of the Missouri Basketweavers Guild, so have three antler basket sculptures included in the exhibition, which are for sale. One of the antler basket pieces, "Antler Ark" is featured on the exhibition opening page.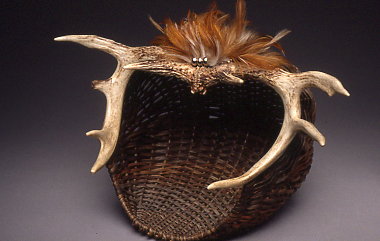 Enjoy the show and see it soon before the month-long exhibition is over!