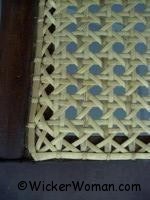 Over the holidays during the end of 2008, we've had lots of activity here on the Furniture Repair Directory. We've added four new chair caning experts in the Seatweaving section alone, bringing the combined total to 73!
The Seatweaving-Chair Caning section on the Furniture Repair Directory of WickerWoman.com, is the longest running, largest and most comprehensive directory of its type.
You'll see that each ad is complete with contact area and up to 50-word description of the business; making it a snap for you to find the chair caning expert you need. Just click the State link, and you'll jump right to list of experts for that area.
Check out these recent additions today; get your chairs re-caned whether they are family heirlooms or flea market finds:
Fort Bragg, California, (CA)-Mosden's Antique Restoration & Chair Caning
Roxbury, Connecticut (CT)-Pamela Stevenson, Seatweaver
Salem Township, Maine (ME)-Don's Chair Caning & Repair
Allegan, Michigan (MI)-B & C Emporium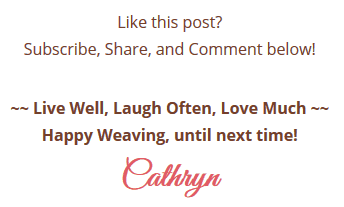 LIKE THIS POST? Subscribe to get updates!
Get access to all the weaving goodies!
Get on the Wicker Woman's Weavings list for valuable emails, blog post updates, events, hints & tips for your weaving delight!