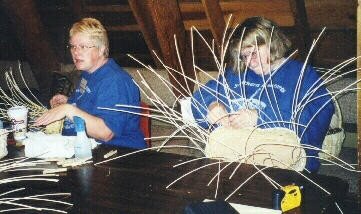 Are you looking for basketry events, workshops, classes or conventions? Then look no farther than on the newly redesigned site page on WickerWoman.com/events-calendar!
Complete month, by month listing with descriptive text stating organization holding event, location, teachers and website link for hundreds of basketry, rustic furniture, exhibitions, gourd classes, flea markets and more throughout the country.
Get connected and go exploring for knowledge! Enjoy!