Here's the latest antler basket videos available on my
YouTube Channel. And check out all the others on the right sidebar here on the YouTube small screen!
[youtube=http://www.youtube.com/watch?v=1CY84fN9siM&hl=en_US&fs=1&]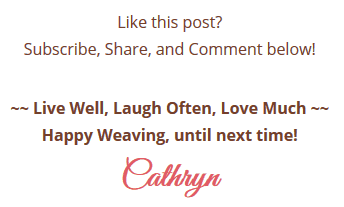 LIKE THIS POST? Subscribe to get updates!
Get access to all the weaving goodies!
Join this Weaving Community list for valuable emails, blog post updates, events, hints & tips for your weaving delight!