Wicker repair specialists and Seatweavers: You might like to join the rest of us on a very lively discussion board at http://disc.yourwebapps.com/Indices/220033.html
The posts are very helpful, insightful and just plain fun to read as a connection method between us seatweavers that frequently feel isolated by our profession. We are not organized and categorized like the basketmakers and never have workshops, conferences, or conventions like they do, so join us here, grab a cup of Java, sit and talk a while! Hope to see you real soon!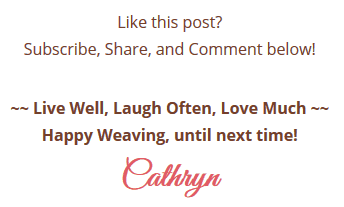 LIKE THIS POST? Subscribe to get updates!
Get access to all the weaving goodies!
Get on the Wicker Woman's Weavings list for valuable emails, blog post updates, events, hints & tips for your weaving delight!