Well gang, this is my first attempt at a Weblog or Blog and for alliteration, I chose the WWW for the title of my Blog. I'll be using this format to quickly update you on hot new happenings in the business, updates in the wicker, basketry and rustic furniture fields, tell you about new features on my website and use for general contact with my readers. What do you think? Go ahead and leave your comments.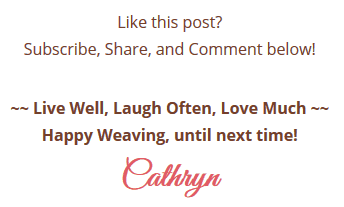 LIKE THIS POST? Subscribe to get updates!
Get access to all the weaving goodies!
Get on the Wicker Woman's Weavings list for valuable emails, blog post updates, events, hints & tips for your weaving delight!