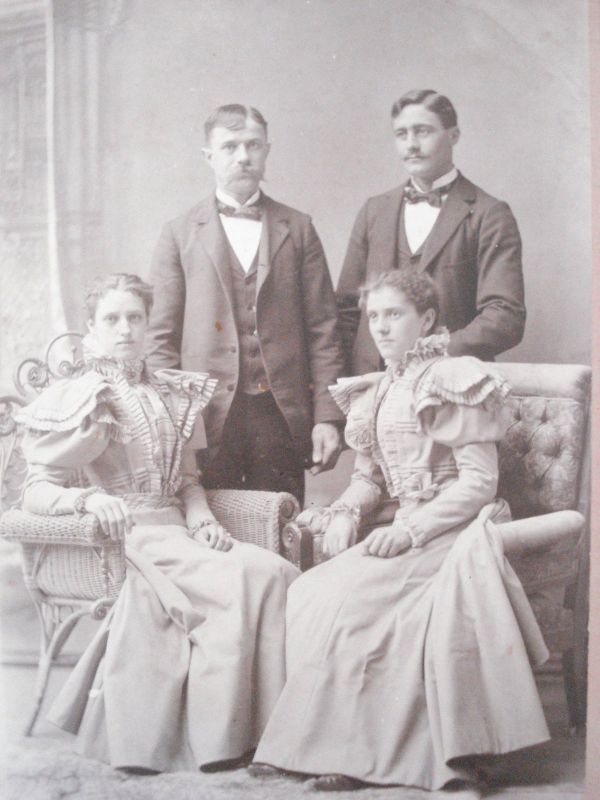 WEDNESDAY WICKER WISDOM–Antique Wicker Photography
I've been so busy this morning reading all the blogs I've recently started following and reading through my Twitter and Facebook accounts that I almost forgot to post about antique wicker today!
Let's revisit my collection of cabinet cards from professional photography studios that depict people on wicker posing chairs. All four of these photos were taken from cabinet cards, but somewhere cropped, which excluded the embossed photographer's studio information at the bottom.
Here we have four cabinet cards from the late 1880s, which I believe show the couples either on their wedding day or were taken to commemorate some other special day; some reason these people are together.
These first two are of couples on their wedding day. In the two photos with two couples in each, the girls look like they are perhaps sisters and wanted a picture of them both together with their husbands, don't you think? You can click on each photo to enlarge to get a better look!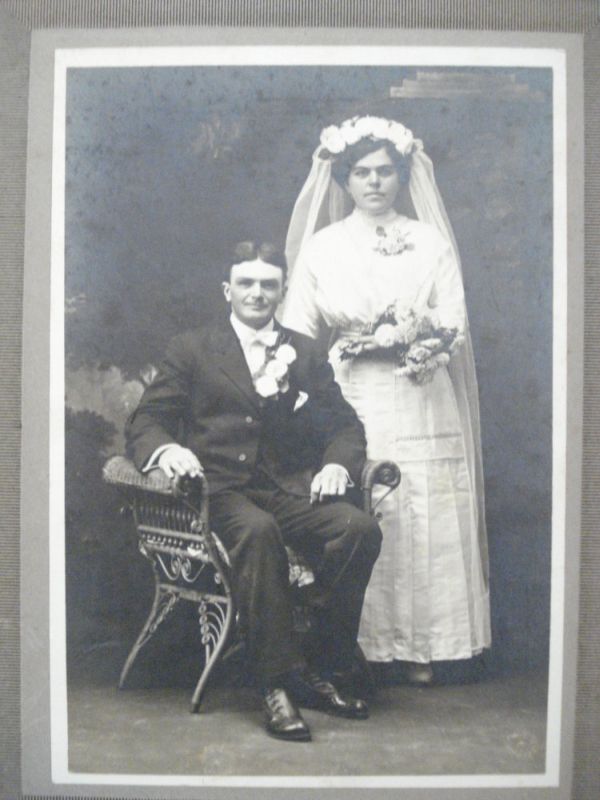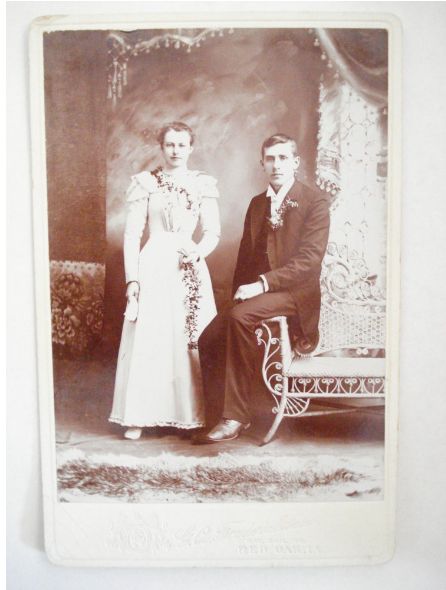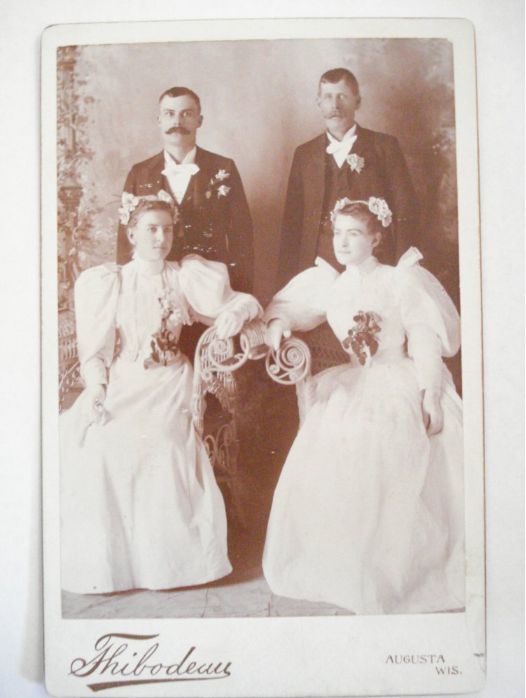 All of the wicker posing chairs are very ornate and don't look all that comfortable to sit in and relax, do they?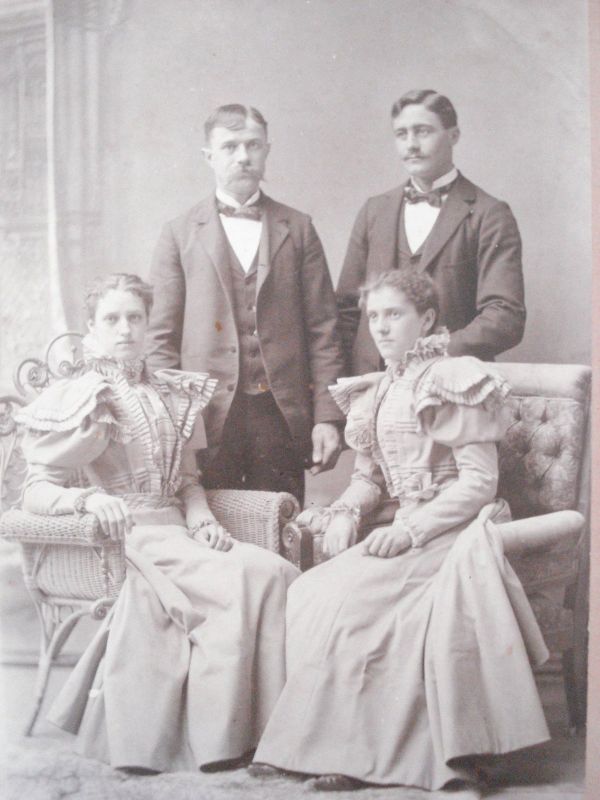 During this Victorian era most fancy wicker posing chairs also had brass caps at the end of the legs to protect them from wear, and in some of these pictures, if you look really hard, you can see them.