So much has been said lately on our Seatweaving and Wicker Repair Discussion Board about weaving a natural bulrush or cattail chair seat, that I wanted to show an example of a recently completed hand-twisted bulrush chair seat I did.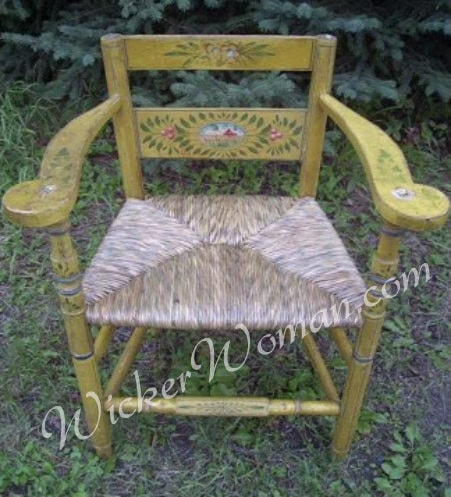 Here I am in my not-quite-finished weaving studio, starting on the seat, using the hand-twisted rush weaving technique with natural bulrush material.  Please excuse the blue tint to the pictures, not sure why that happened.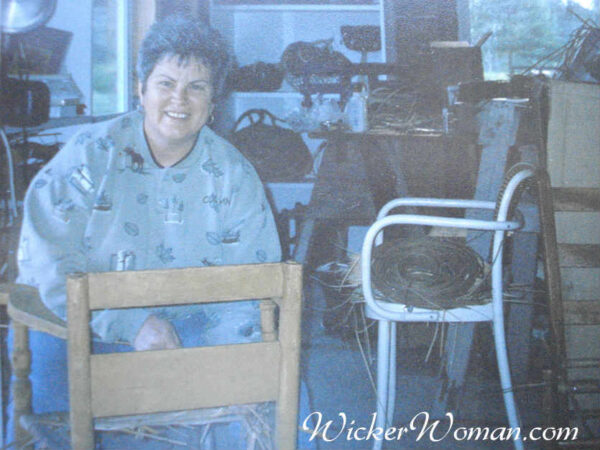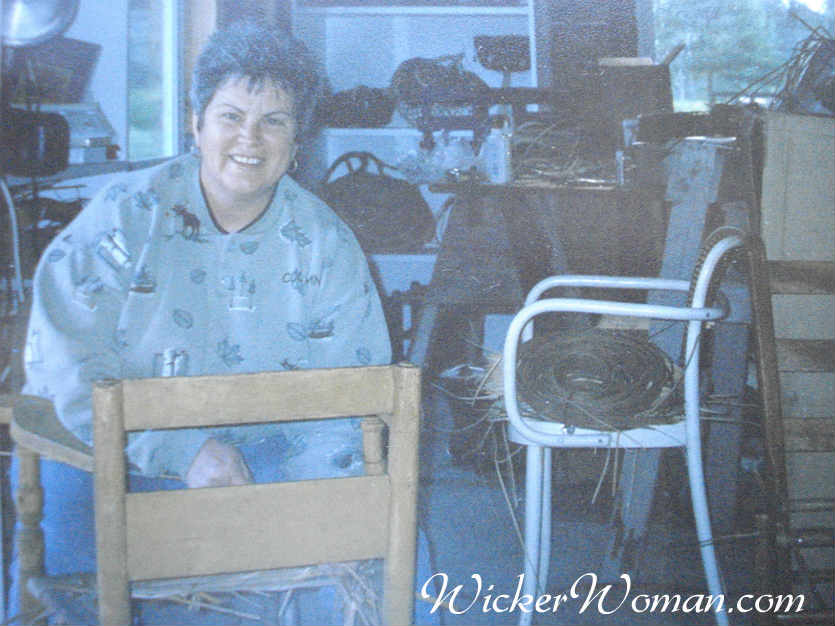 Isn't the handpainted job on the back simply wonderful? I love the country farmstead scene on this primitive painted chair with bright berry and leaf embellishments and the painted lines on the frame for accents.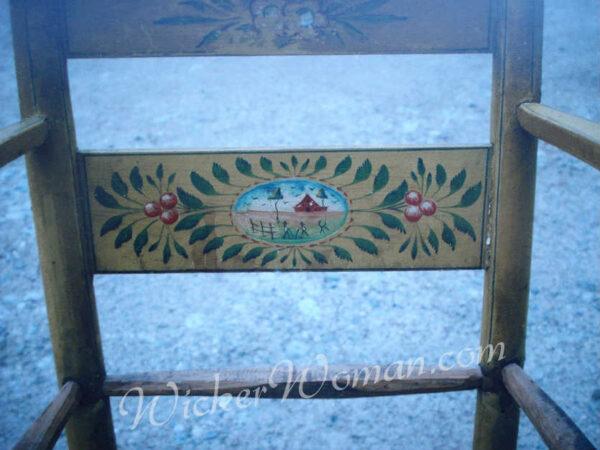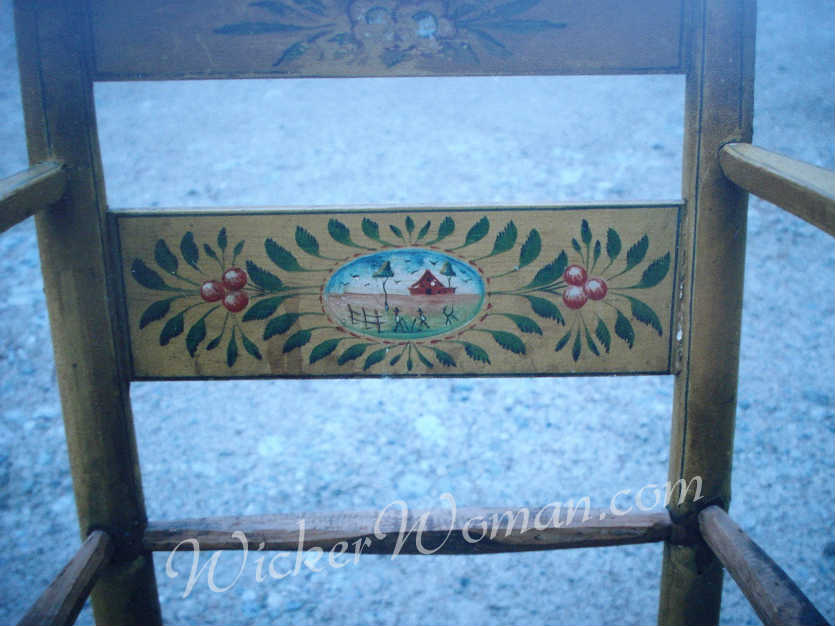 The entire chair is painted a faded mustard color with handpainted back, arms and legs. Very nice, warm colors and excellent attention to detail, don't you agree?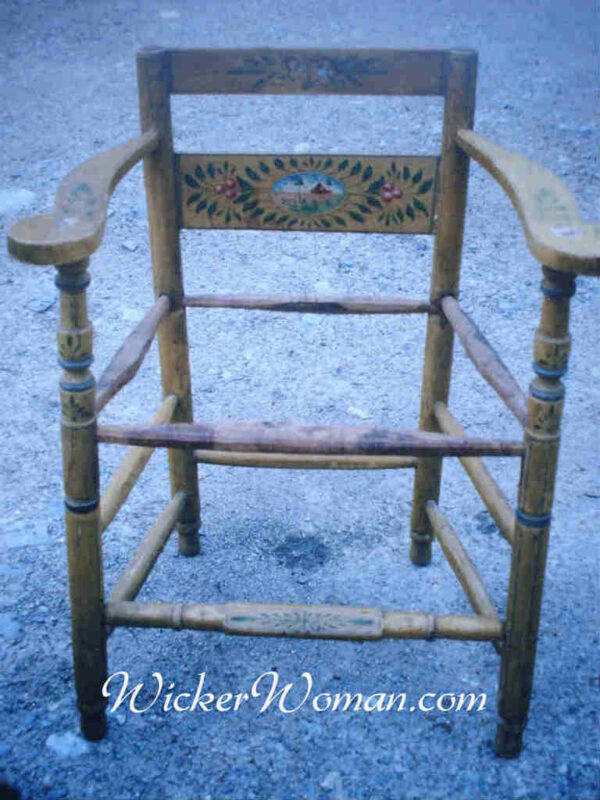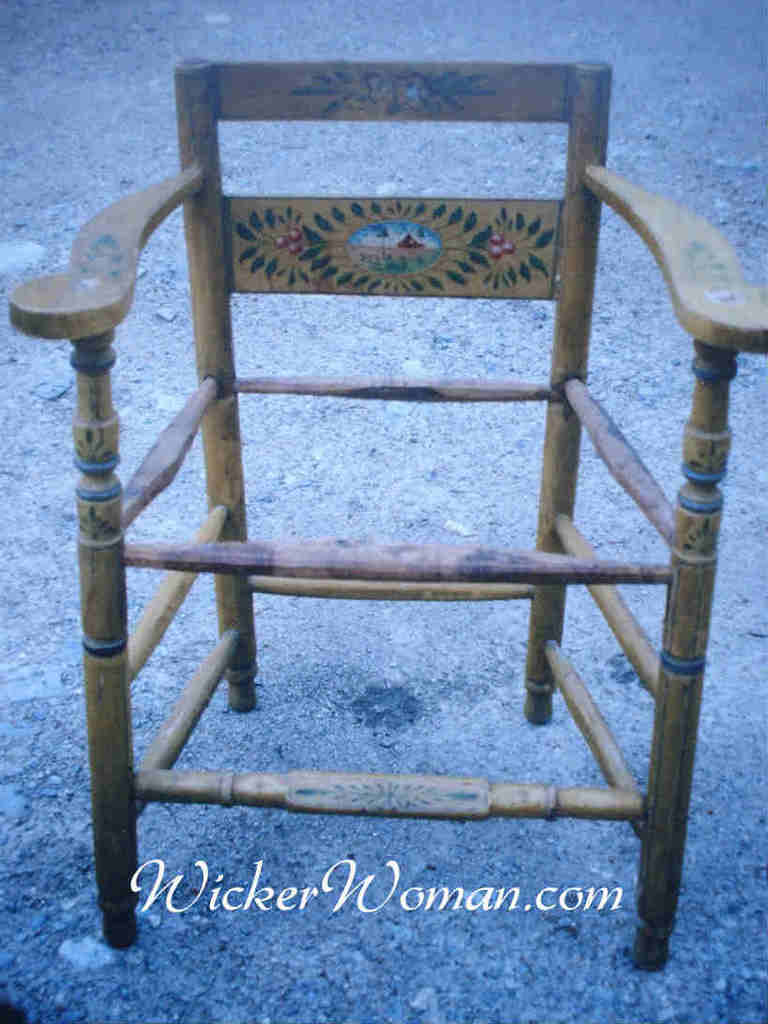 The owner of this chair said it was a family heirloom passed down for at least four generations and the present owner is in his 70s, I think.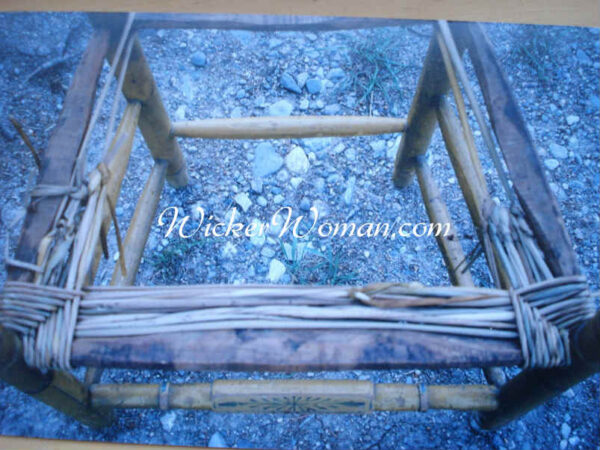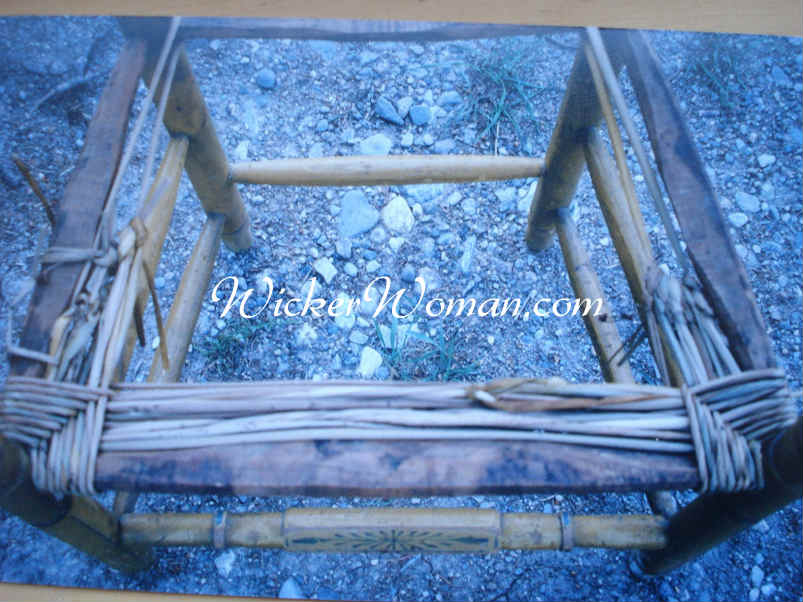 I believe he said it was Norwegian decent too, but I might be mistaken on that one. Although the picture doesn't really show it well, the chair is full-size for an adult, but the back is low, seating is very comfortable.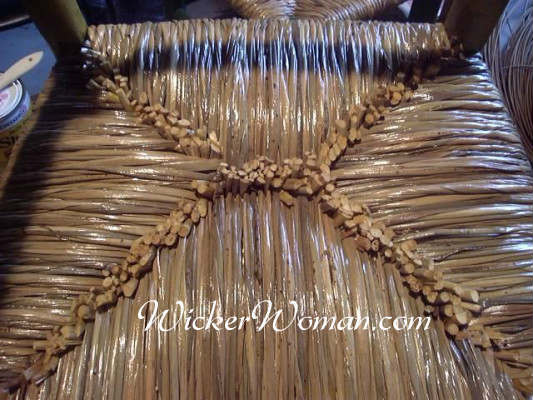 The seat measured 18″ post to post on the front rail and cost about $260 to have rewoven. This chair seat was a joy to weave and I'm sure future generations of this family will appreciate it and use for many years. What a treasured family heirloom!