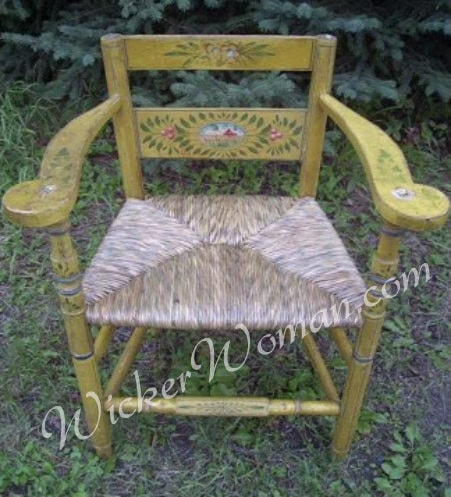 Here's a folk art chair with a hand-twisted bulrush seat I did for a customer in 2004.
It shows some of the steps I used weaving with natural Portuguese rush.
Sadly, the imported bulrush I purchased from the Cane and Basket Suppliers is no longer available and hasn't been since the early 2000s.
Instead, I gather my own cattail leaves and/or have been lucky to find the occasional freshwater bulrush in swamps and marshes.
Isn't the handpainted job on the back of this primitive painted folk art chair simply wonderful?
I love the country farmstead with the bright berry and leaf embellishments and the painted lines on the frame for accents.
*Please excuse the blue tint to the pictures, not sure why that happened or how to fix it.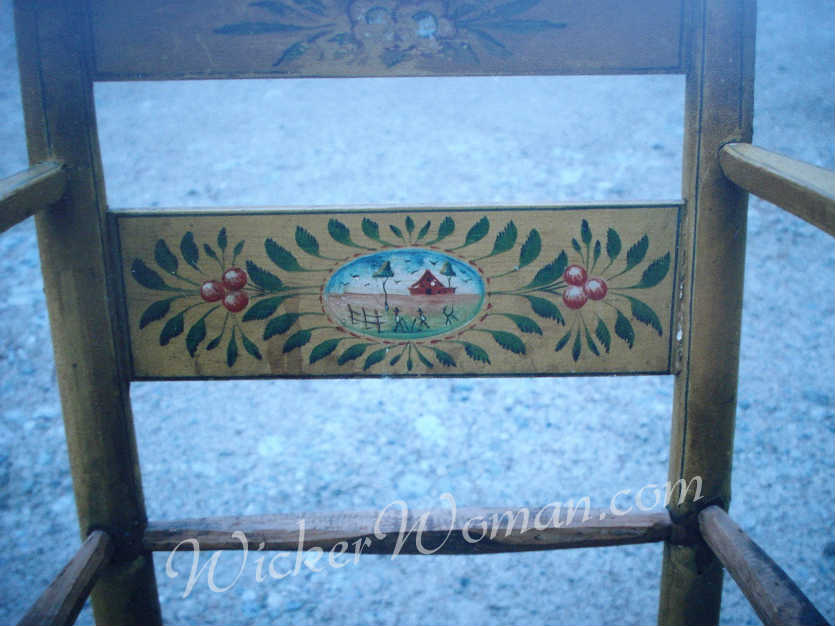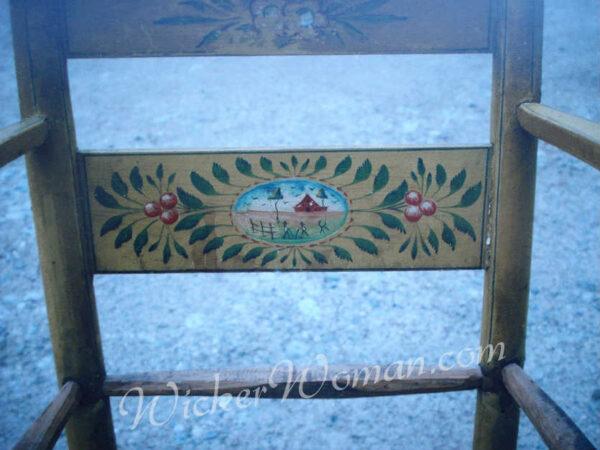 The owner of this chair said it was a family heirloom from the 1800s, passed down for at least four generations. And this current family member is now in his late 70s.
I believe he said it was of Norwegian descent too, but I might be mistaken on that one.
Although the picture doesn't really show it well, the chair is full-size for an adult, with a low back and seating is very comfortable.
The entire chair is painted a faded mustard color with handpainted back, arms and legs.
It has very friendly, warm colors and excellent attention to detail, won't you agree?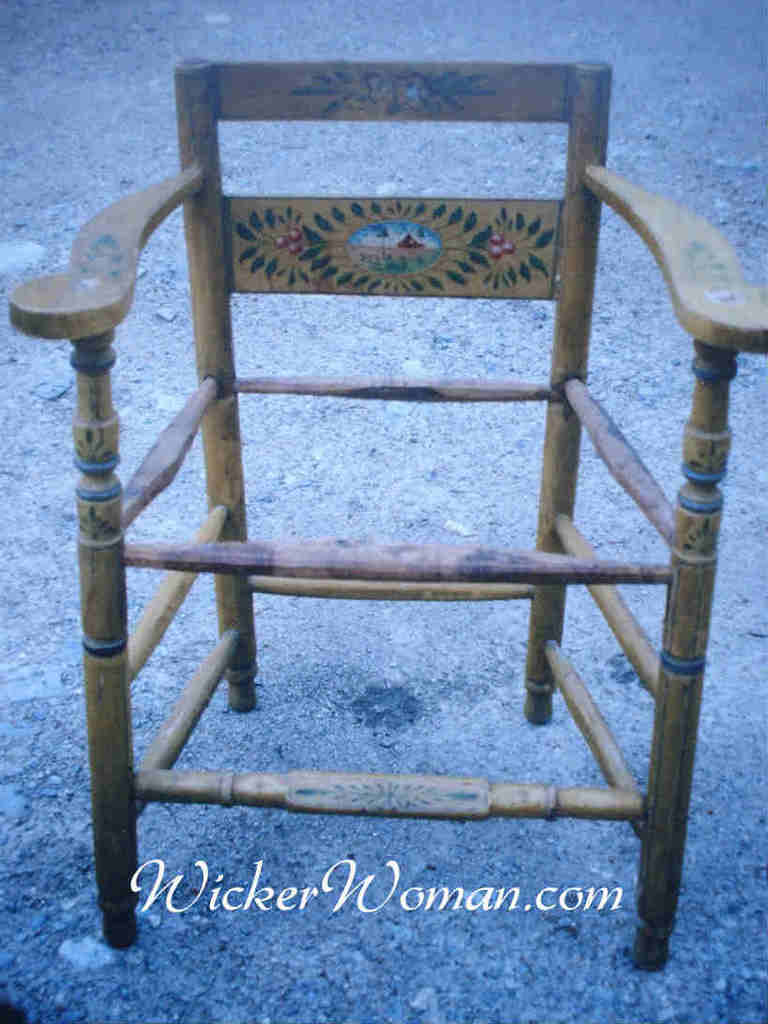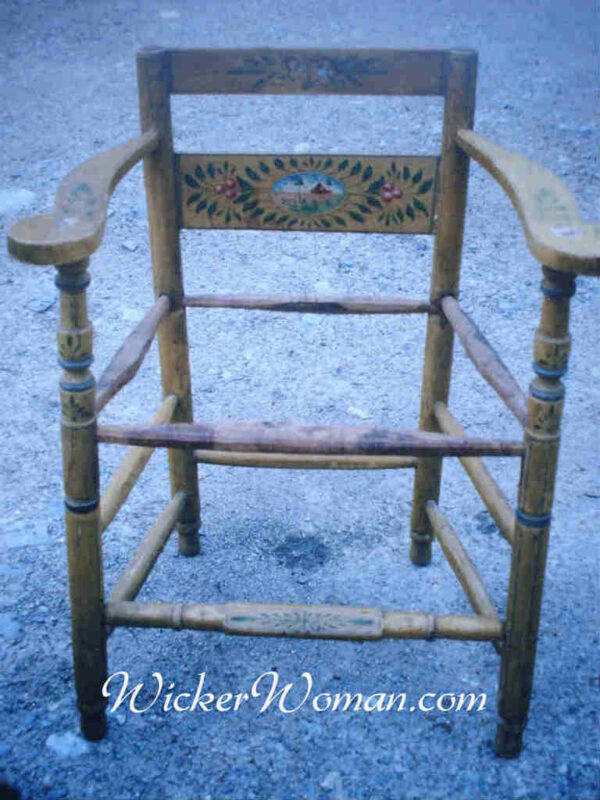 In the picture below, I'm beginning to weave this hand-twisted bulrush seat in my not-quite-finished studio in Angora, Minnesota in 2004.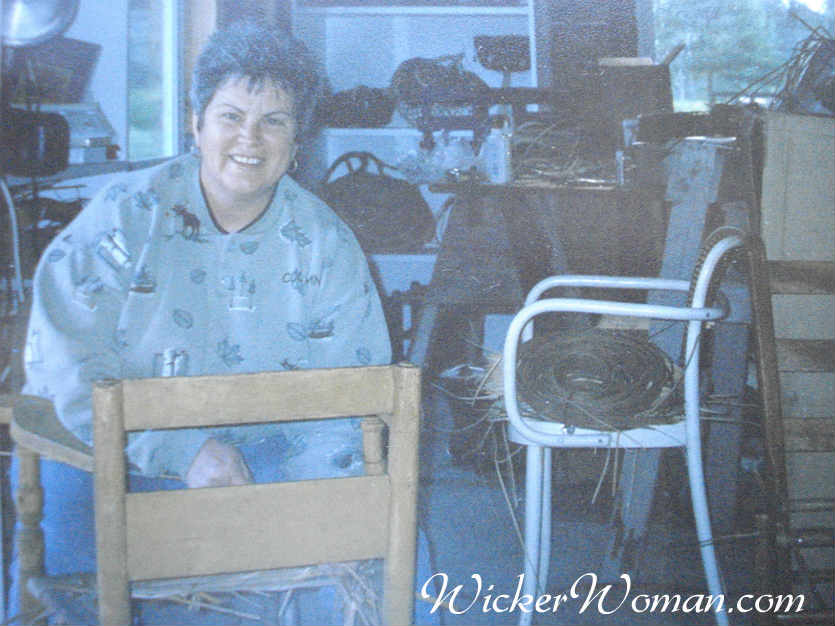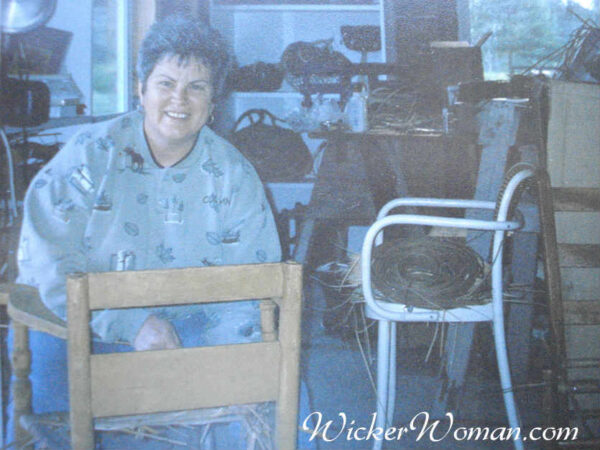 I've just started weaving the bulrush on the seat, using the hand-twisted technique of rush seat weaving.
I've completed the first step, wrapping around only the front two corners to fill in the gussets or side pockets.
This step is used to "square up" the seat so you can then weave around all four corners in a square formation instead of the trapezoidal shape.
Can you see in the photo below how the sides are all filled in? Now the front rail is equal in length to the back rail and weaving can be done around all four corners.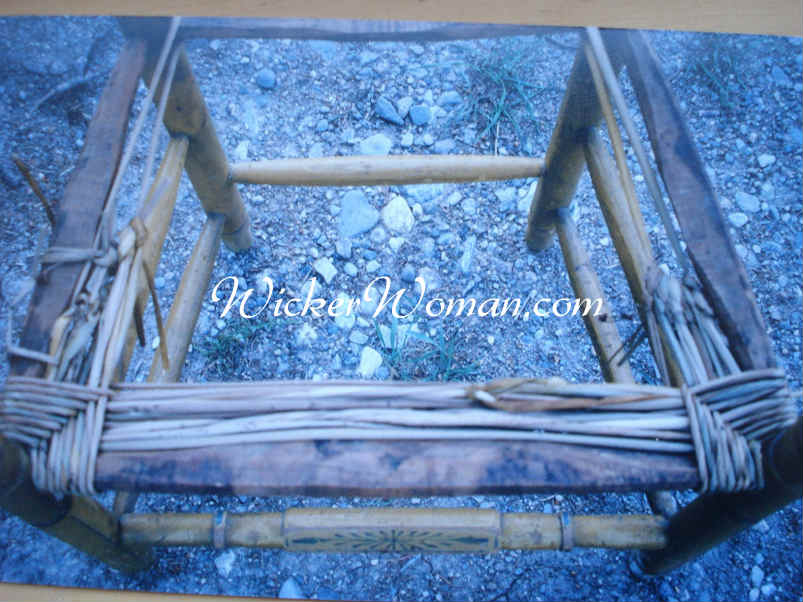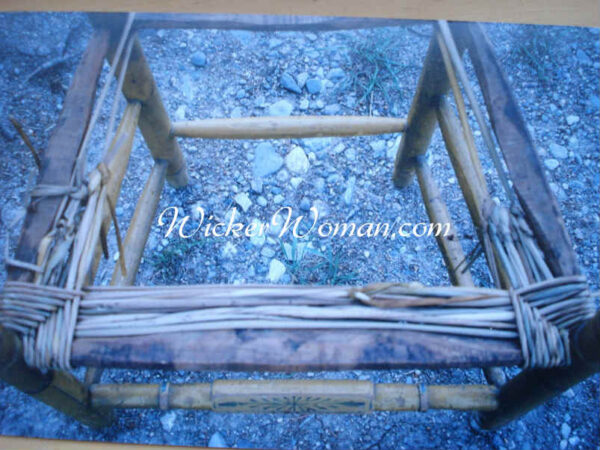 After squaring up the seat by filling in the gussets, the next steps involve wrapping each corner until you meet in the center to complete the weaving process.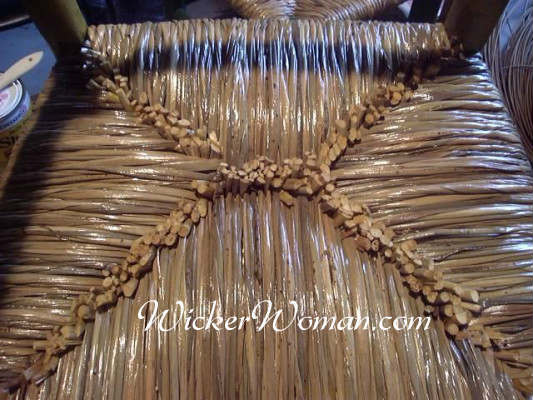 This seat measured 18″ post to post on the front rail and cost about $260 to have a hand-twisted bulrush seat rewoven in 2004.
This chair seat was a joy to weave and I'm sure future generations of this family will appreciate it and use for many years.
What a treasured family heirloom!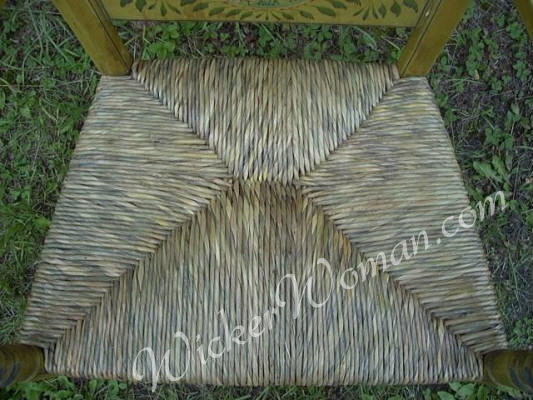 What did you think of this blog post?
Leave your comments below and share with your social networks!
~~Live Well, Laugh Often, Love Much ~~
Happy Weaving, until next time!