This saga began as a really long post, so I'm breaking it up into separate shorter post sections. Sorry I've been missing in action (MIA) here for the last few days, but had a rather harrowing thing happen with my blog.
If you are a regular follower of this blog, you can see that there have been many changes made to it in the last few days. And I might add, those changes were not made entirely on purpose!
I'm presenting this thread topic here as something for you NOT to do regarding your blog, in hopes you will learn from my mistakes. I'm sure these separate posts about what happened to me will be a big help for those of you new to the blogosphere. I really hope you NEVER have to go through this harrowing ordeal with your blog! Ouch!
As some of you might know, I taught myself hand-coding of websites way back in 1999 when I began my domain site,
WickerWoman.com
.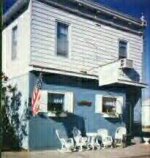 Click on this link, WickerWoman.com2000 to see what it looked like on the earliest recorded version of my site that the Internet Archive, Way Back Machine has archived. What a hoot, huh?
If you have the time, this is a great place to play, viewing all the older versions of some of your most favorite sites! Just get their site URL and plug it into the "Take Me Back" input field.
It wasn't really that I had a profound urge to delve into and learn HTML coding, it was just that I was too broke to pay someone else to design and maintain a website for me.
Way back then, there weren't many fancy what-you-see-is-what-you-get (WYSIWYG) templates with all the bells and whistles that are available today for the novice website or blog owner to use.
In order to get a fairly good looking website in the olden days of the Internet, you had to do the coding yourself or hire it done. And at that time, paying someone $100 a page to design, and then another $35-50 a month to maintain, was just out of the question… continued on part 2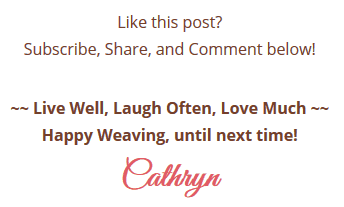 LIKE THIS POST? Subscribe to get updates!
Get access to all the weaving goodies!
Get on the Wicker Woman's Weavings list for valuable emails, blog post updates, events, hints & tips for your weaving delight!