New Chair Caning Class on the Lake Superior's North Shore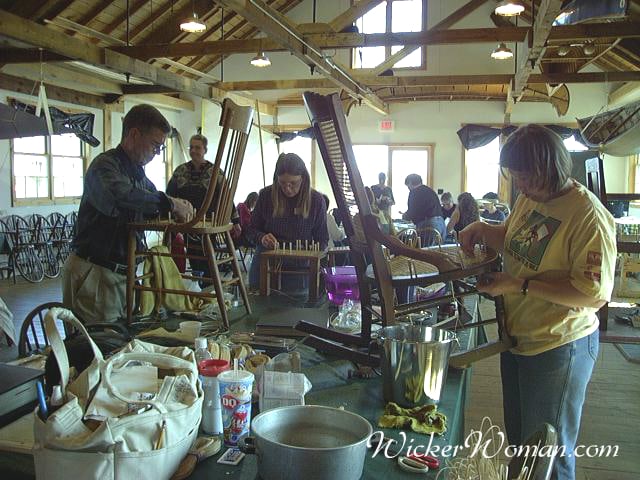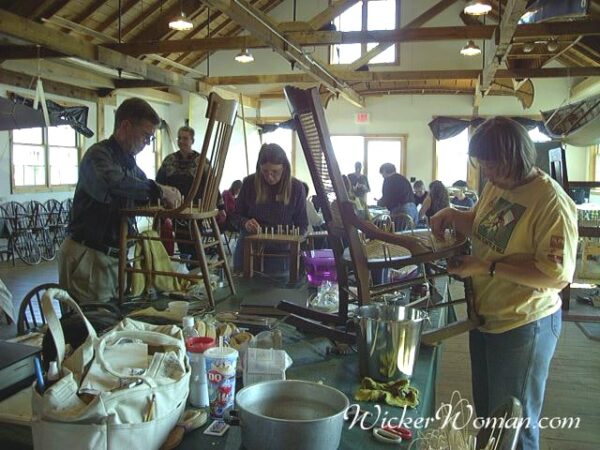 Join us on the beautiful North Shore of Minnesota at the North House Folk School in Grand Marais, MN on Sunday and Monday, February 20 & 21, 2005 for an intimate and intense chair caning learning experience.
Bring your own pre-drilled chair from home that's in good condition, not in need of refinishing or reglueing.
I will divulge "tricks of the trade" to make your weaving faster and most efficient and will also give small business and home-based business tips and hints.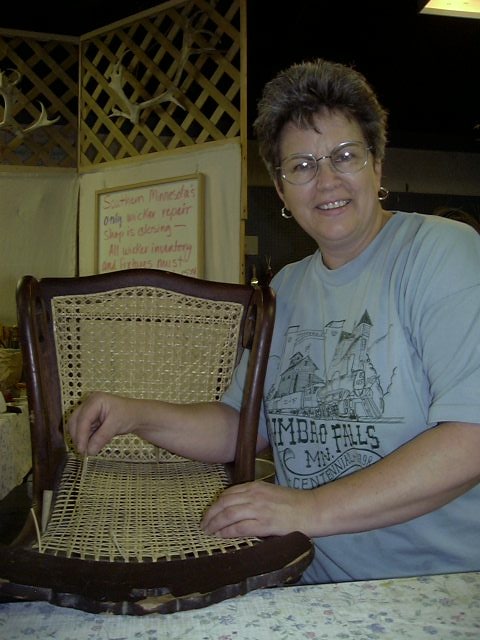 Whether you want to go into the full-time business of chair seat caning and seatweaving yourself, or do it as a retirement income supplement, or just as a relaxing hobby, this class is for you! You can see my chair caning teaching schedule here.
Click on the North House Folk School link to get more information and to register online or call them toll-free at 1-888-387-9762. Hope to see you there in a few weeks!