We had a wonderful time at the first gathering of the seat weavers for our founder's meeting, out in Nelsonville, OH on July 13-15, 2007!!!!!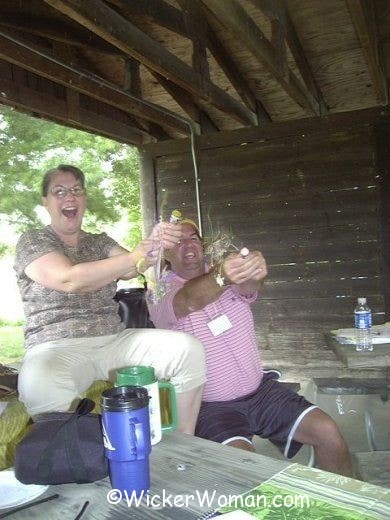 The official name for our new weaving guild, chosen by a vote of the 19 Founding Members is:
The SeatWeavers' Guild.
Our name has the word "The" in the official name, is plural possessive (with the apostrophe after the "s"), and both the "S" in the word seat and the "W" in weavers is capitalized for emphasis.
The first Board of Directors is made up of:
President, Cathryn Peters
Vice President, Ray DeFrancesco
Secretary, Alleen Hooper
Treasurer, Pierre Amyotte
Member-at-Large, Mindy King
Member-at-Large, Tom Holtkamp
Member-at-Large, Sharon Dempsey