Chair caning expert, Mindy King of Guysville, OH was featured in an article from The Athens Messenger, which tells about the new National Seatweavers Guild she's helping to establish this weekend July 13-15, 2007 in Nelsonville, OH at Robbins Crossing.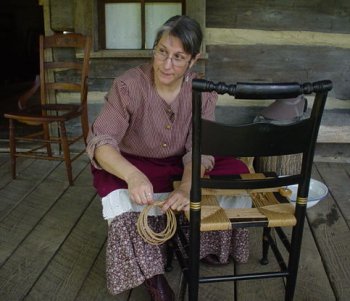 Joining Mindy are several other chair caning experts from The Wicker Woman's online Seatweaving Forum.
Several participants of the forum are interested in starting a chair caning guild too and will be attending from eight states and the province of Canada.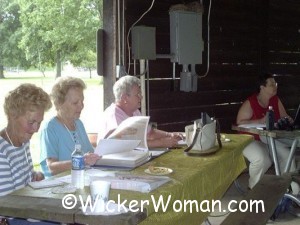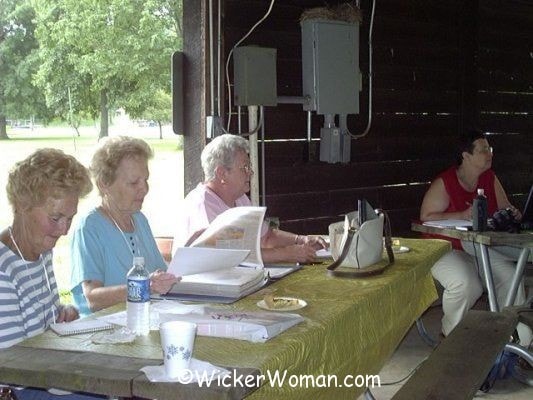 This unique new chair caning guild accepts weavers of all levels from the novice to the veteran professional, so the craft of chair seat weaving doesn't really become a "lost art."
One of the first steps in organizing this group will be to designate a name for the group, establish a governing board and create bylaws.
Then we will think about establishing a website, consider applying for a non-profit designation, and planning for our first annual member's meeting and gathering in 2008.
Until we are up and running with the new name and website, we will keep you up to date here. So stay tuned!