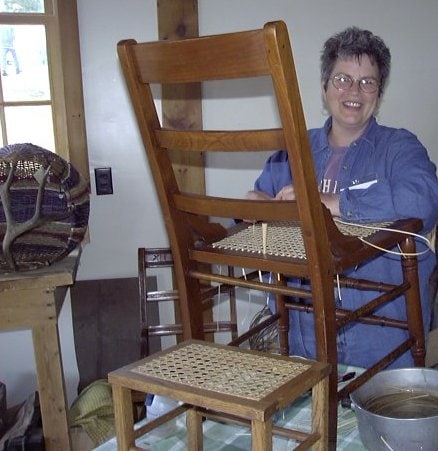 With only two short weeks before the first ever Chair Seat Weaver's Guild organizational and creational meeting, things are coming together for what looks to be a very unique, interesting and insightful weekend for the chair caning community of weavers! The recreation 1880s village of Robbins Crossing in Nelsonville, Ohio is the place to be!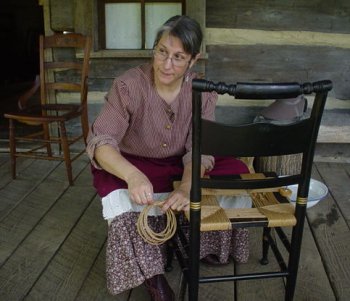 If you as an individual seatweaver, teacher, basketry guild member, business or Cane and Basket Supplier would like to join us on this momentous occasion, please register through Mindy King's website http://www.chairweaver.com/ Actual cut-off date is today, July 1st, but we'll still take a few stragglers if you hurry.
Come lend a hand and share your knowledge by adding your suggestions, meeting others in the filed, serving on the Board of Directors, sharing your bookkeeping or secretarial skills, or even grant writing abilities. We will be applying for non-profit status too, so if you excel in any of these areas and are desirous of seeing this group succeed, please let us know how you can help!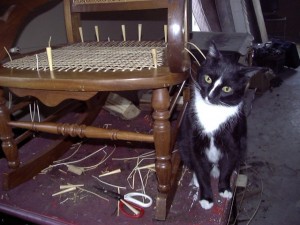 Already, there are between 25-30 chair seat weavers from across the country, binding together to form this tightly woven cohesive little niche group, the first chair caning guild in the USA. Some are coming from as far away as Florida, Minnesota, Connecticut, New York and the Province of Ontario, Canada and most are "members" of the online Chair Caning Forum!
If you can't make this first meeting, you can at least keep tabs on the events through this blog, Mindy's site and by visiting the Seatweaving Forum at http://disc.yourwebapps.com/Indices/220033.html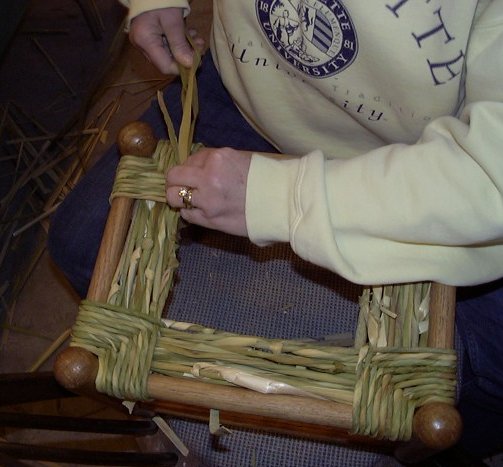 Hope to see ya'll in Nelsonville, Ohio on July 13-15, 2007!
Feel free to make posts here to add your encouragement or comments.