July 18-20, 2008
1st Annual SeatWeavers' Guild Workshop
Robbins Crossing, Hocking College
Nelsonville, Ohio
Please join us again at Robbins Crossing in Nelsonville, OH (where we formulated the guild in 2007), for the first annual gathering and workshop of The SeatWeavers' Guild.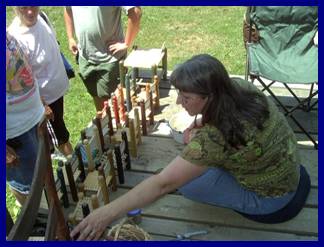 This year we are offering mini-workshops on a variety of seatweaving and chair caning or related topics, demonstrations, the annual business meeting and the opportunity to share information and meet with others in the craft.
Attendees must be a member of The SeatWeavers' Guild, pre-registration for the workshop is required, space is limited, and registration closes July 1, 2008. Special rate rooms are blocked off for attendees of this group at a near-by hotel.
See Mindy King's website ASAP for registration packet, hotel/camping information and guild membership registration form. http://www.ChairWeaver.com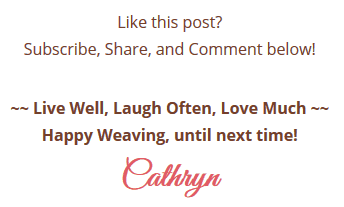 LIKE THIS POST? Subscribe to get updates!
Get access to all the weaving goodies!
Get on the Wicker Woman's Weavings list for valuable emails, blog post updates, events, hints & tips for your weaving delight!