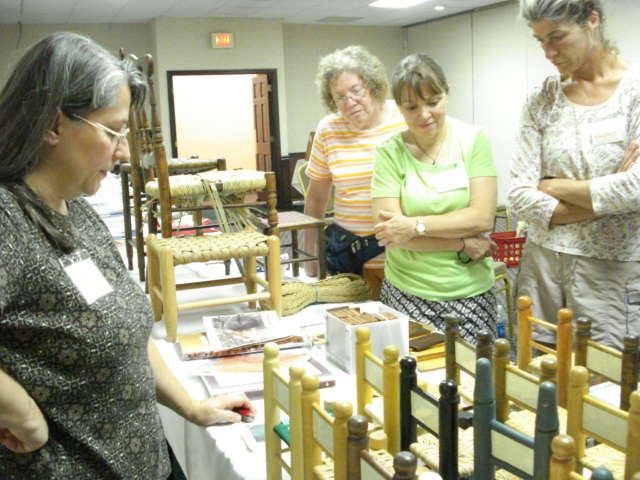 We had a wonderful time at the first Annual Meeting and Workshop of The SeatWeavers Guild held on July 18, 19 & 20, 2008 in Nelsonville, Ohio. There were about 20 members in attendance that participated in the workshops, discussions and meeting.
The date of the 2009 meeting and workshop hasn't been decided yet, but hold your calendars open for the last week in July or the first week in August as a possibility.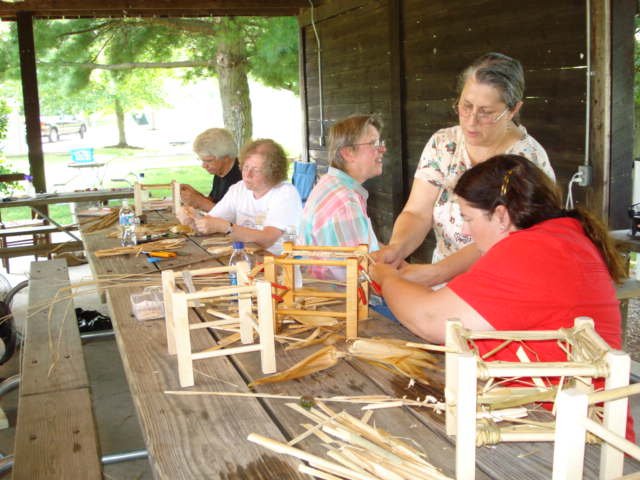 Stay tuned here and on Mindy King's website at http://www.ChairWeaver.com for more details as they are formulated.
We've set up a photo album for the guild on PictureTrail.com that you are invited to view at http://www.PictureTrail.com/seatweaversguild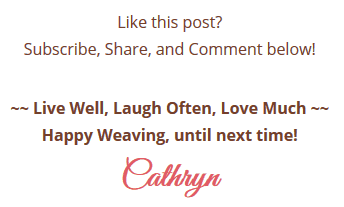 LIKE THIS POST? Subscribe to get updates!
Get access to all the weaving goodies!
Get on the Wicker Woman's Weavings list for valuable emails, blog post updates, events, hints & tips for your weaving delight!