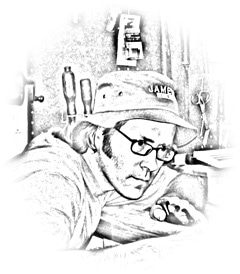 I've just added a new blog link here on my blog today, of a guy located down in New Orleans that seems to do it all. He refinishes furniture, does chair seat weaving, upholstery and even crafts his own line of furniture!
Check out Dan Alleger's new blog "Tales from the Wood Shop" that he just set up and welcome him into the blogosphere.
Check out his fantastic website too, Dan Alleger Custom Woodworking.