See the new online Picture Trail photo album for The SeatWeavers' Guild. See what all took place at the founders meeting on July 15, 2007 at Robbins Crossing on the grounds of Hocking College in Nelsonville, Ohio.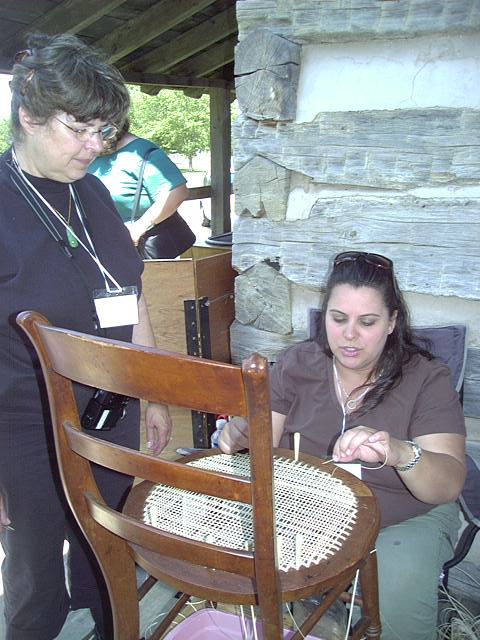 Our new guild members gave lots of helpful hints and tips, did seat weaving demonstrations for the train passengers as they stopped at the General Store and of course, wrote the by-laws, elected the board members and established committees.
Now it's onward and upward to setting up our website, recruiting new members, and holding our first annual event, workshop, or convention sometime in July 2008, at Robbins Crossing in Nelsonville. Stay tuned for more great things from this group!