Silver Creek Basket Guild of Ripon, Wisconsin (65 miles North of Milwaukee and 70 miles Northeast of Madison), has just been added to the Resource Links section under Basket Guilds here on WickerWoman.com
The guild currently has 24 members and meets the First Thursday from September to June at 6:30pm in Ripon, Wisconsin. They have a spring and fall workshop and meet once during the summer for an UFO night.
Take a look at what they have to offer all you basketmakers in and around Ripon, WI today! http://silvercreekbasketguild.blogspot.com/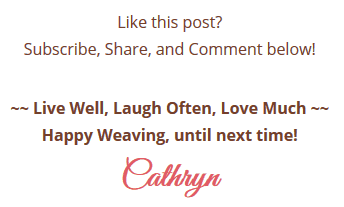 LIKE THIS POST? Subscribe to get updates!
Get access to all the weaving goodies!
Get on the Wicker Woman's Weavings list for valuable emails, blog post updates, events, hints & tips for your weaving delight!